Durban to Host Africa's First Commonwealth Games in 2022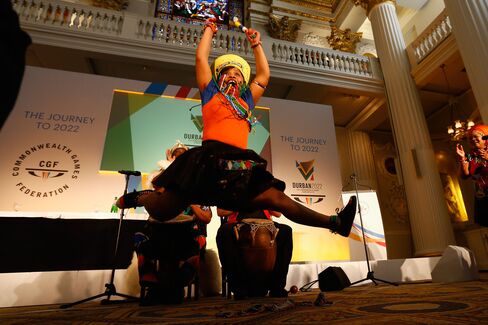 Durban, South Africa's third-largest city, will host the first Commonwealth Games on African soil in 2022, the event's controlling body said on Wednesday.
"The XXII Commonwealth Games are unanimously awarded to the South African city of Durban," the Commonwealth Games Federation said in a Twitter post as the decision was announced in Auckland.
Durban was the only candidate to present its bid for the event in March after Canadian rival Edmonton withdrew, citing the financial strains caused by lower oil prices. They games will contribute 11 billion rand ($820 million) to the South African economy and generate more than 11,000 jobs, the bid document showed. The Indian Ocean city has an approved budget for the event of 6.5 billion rand, bid committee Chairman Mark Alexander said at a press conference.
"It's a sobering scenario -- despite a great deal of the infrastructure and facilities already in place, we're talking about a further 6.5 billion rand to host the games," Akash Singh, president of the Business Chambers Council in KwaZulu-Natal province, said by phone. "Business is anxious to investigate ways to reduce the financial burden."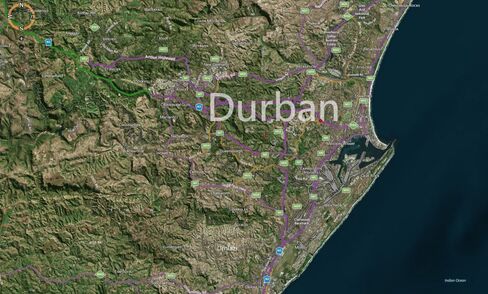 The city, which hosted matches during the 2010 FIFA World Cup at its 56,000-capacity Moses Mabhida stadium, has invested more than 3.4 billion rand in sporting infrastructure since 2009, according to a website dedicated to its bid. The Australian city of Gold Coast is host to the 2018 edition.
"Our excitement is tempered by the fiscal reality of staging an event of this nature," said Melanie Veness, head of the business chamber in the neighboring city of Pietermaritzburg, which is set to host some games events. "The economic downturn is impacting on us as much as elsewhere and there's good reason why Edmonton pulled out."
Before it's here, it's on the Bloomberg Terminal.
LEARN MORE