Poland Backtracks on Nazi Gold Train Find, Asks for Army Help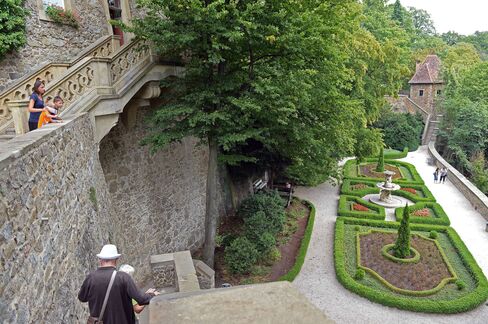 Local authorities say new documents don't confirm discovery

Army to investigate alleged find of armored train from WWII
Polish officials are backtracking from last week's comments over the probable discovery of a buried German Nazi train that local legend says is laden with gold and other loot. But they're sending in the army to investigate the potential site nevertheless.
New documents about the location of the mystery train, which disappeared 70 years ago, "aren't any stronger than similar claims made in past decades," Tomasz Smolarz, the head of the Lower Silesia region's administration, said at a news conference in Wroclaw, Poland on Monday. His comments come three days after Deputy Culture Minister Piotr Zuchowski said a geo-radar image of the more than 100-meter-long train he saw made the discovery "more than 99 percent certain."
Regional authorities have "secured" the area around the potential discovery, located in a forest near the Czech border, and will ask the military to investigate it, Smolarz said. Local lore claims that an armored Nazi train loaded with loot went missing in the region after departing from Wroclaw when German forces were in retreat from the Soviet-led Red Army.
Poland's government appealed to treasure seekers last week to stop scouring the area, as there is a "huge probability" that the train is booby-trapped. The nation's gold frenzy was triggered when two men approached officials in the southwestern town of Walbrzych, saying they found rail wagons potentially loaded with military equipment, valuables and "precious metals," Radio Wroclaw reported two weeks ago, citing a letter the men sent through lawyers.
"This is not the first and probably not the last signal about an incredible discovery in our surroundings," Roman Szelemej, the mayor of Walbrzych, told TVN24 in an interview on Monday.
Before it's here, it's on the Bloomberg Terminal.
LEARN MORE