Root-Beer Drinkers in Denver, Philly Get First Taste of Sweetmyx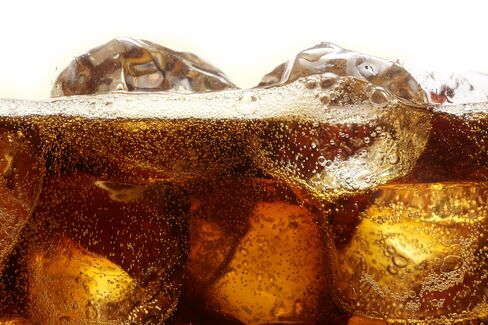 PepsiCo Inc. is selling the first beverages with a new ingredient called Sweetmyx S617, the latest attempt to make lower-calorie drinks more palatable to consumers.
As a test, a reformulated version of Mug Root Beer will be sold using Sweetmyx in Denver and Philadelphia, PepsiCo said on Friday. The new ingredient, a so-called flavor modifier created by San Diego-based Senomyx Inc., allows PepsiCo to reduce the amount of sugar and calories in the drinks. Manzanita Sol, an apple-flavored soda, also will use the ingredient.
PepsiCo and larger rival Coca-Cola Co. have been coping with a slump in the soda industry, as well as criticism that sugary drinks contribute to America's obesity epidemic. PepsiCo is waging the battle on a number of fronts. In addition to experimenting with Sweetmyx, it recently released a new version of Diet Pepsi that eliminated aspartame, an increasingly controversial sweetener.
"For more than two decades, we've been transforming our beverage portfolio to give consumers more great-tasting products with less sugar and fewer calories -- both by introducing new products and by reducing the sugar in existing products," said Dave DeCecco, a spokesman for Purchase, New York-based PepsiCo.
Sweetmyx isn't a sweetener. Instead, it works with other ingredients to help make flavors taste sweeter using less sugar. The Flavor and Extract Manufacturers Association's expert panel determined Sweetmyx is generally recognized as safe in March. PepsiCo has sole rights to use the ingredient in its nonalcoholic beverages.
"We are looking forward to receiving feedback on the market acceptance of these lower-calorie offerings," John Poyhonen, chief executive officer of Senomyx, said in a statement on Friday.
The new ingredient will reduce the calories in Mug Root Beer and Manzanita Sol by 25 percent. The drinks should be in stores by late October, DeCecco said.
"We'll use the learnings from these regional introductions to continue to evolve our product lineup," he said.
Before it's here, it's on the Bloomberg Terminal.
LEARN MORE