Tech Reviews
This $15,500 Device Turns Your Vintage Hasselblad Into a Digital Camera
The CFV-50C digital camera back takes incredible pictures and brings old-school photography into the now—but makes you work for it
Basic digital cameras have gotten really, really good over the past few years.
That tiny shooter sitting in your smartphone is leaps and bounds better than the highest-end digital cameras from just five years ago. But if you want to go crazy, a whole world is devoted to the pixel-based descendants of medium- and large-format photography. This is the stuff of National Geographic covers and Calvin Klein billboards. While it's not a complete camera on its own, Hasselblad's CFV-50C digital back is an attachment that turns vintage cameras and lenses into high-resolution digital cameras that compete with today's very best analog ones.
Old & New
For the non-nerds among us, it's worth noting what medium- and large-format photography are.
In the good old days of film, most people shot 35mm. The name "35mm" is actually a misnomer, referring to the 36mm-long edge of a single frame on a negative. If you ever loaded a little canister of Kodachrome or Velvia into the back of a camera, this is what you were shooting. Medium-format was a larger 60mm square or 90mm x 60mm rectangle, while large-format films could be more than 100mm on the longest edge. It's a slight oversimplifications, but the bigger the negative, the higher the resolution; this is the same reason why IMAX shoots on larger film than standard movies.
Hasselblad's best-known cameras from the 20th century shot in the 90mm x 60mm medium format, but since most pros are shooting digital these days, a lot of great cameras have been sitting dormant for years. The CFV-50C solves that problem.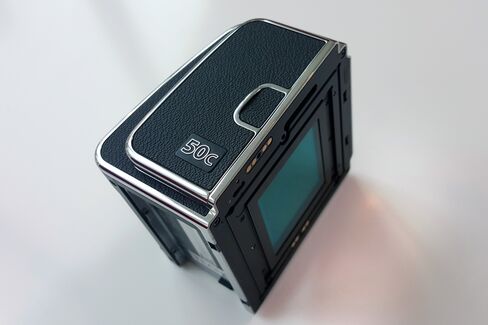 The Equipment
While Hasselblad has made digital medium-format cameras for a few years now, these new cameras have been their own systems of lenses, bodies, and backs that were unable to interface easily with older equipment. The 50C is a digital back designed with older film cameras in mind, and it can replace the analog film magazine on the back of almost any medium-format Hasselblad going back to 1957. The finishes have even been matched to Hasselblad's older models, so in most cases onlookers won't even be able to tell that this back is a later add-on to your vintage bodies and lenses.
The heart of the 50C is a massive image sensor. It's 43.8mm x 32.9mm, meaning it has approximately 60 percent more surface area than the full-frame sensors found in top DSLRs, such as Canon's 5D, and it fits 50 megapixels into that space. Images come out with a 8,272 x 6,200 pixel total resolution and have 16-bit color depth. A single file can be more than 150 megabytes at top quality.
This is all to say that you get big images with bright, accurate colors, and as you zoom in, more details will continue to reveal themselves.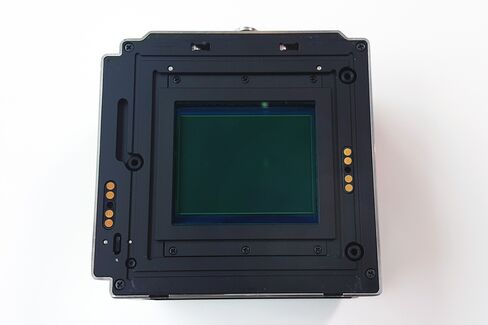 The raw specs put the 50C toward the top of the digital photography dog pile, so naturally, there's a price tag to match.
The back alone will set you back $15,500, and even if you buy a modest vintage back and lens combo, you're likely running north of $20,000 just to get started. This isn't outlandish when it comes to digital medium- and large-format photography, but it makes the Leica Q look like a downright bargain by comparison.
In the Field
While the photos that come out of the 50C are the result of modern technology, the experience of shooting with it is almost entirely dictated by the camera to which you've attached it. I borrowed a 500C/M from Hasselblad along with an 80mm Hasselblad/Zeiss lens. These are both a few decades old (the lens is signed "Made in West Germany"), so working with the setup felt pretty old school.
For each shot, you cock the shutter with the crank, set your exposure with the shutter speed and aperture rings on the lens, manually focus, and then hit the metal shutter release just below the lens—you know, taking a picture as if you were still using film. It's about as far as you can get from tapping your iPhone's screen for a quick snapshot.
I first learned photography on manual cameras from the '60s and '70s, so there's a nostalgic draw, sure, but it's also enjoyable to feel as if you're really crafting an individual photograph instead of effortlessly cranking out a burst of 20. Back when medium-format film was expensive, the fringe benefit to this slowed-down approach was that you couldn't burn through a pricey magazine too quickly. Today that's not an issue, but with the full-size TIFF files coming in at fewer than seven to a gig, you are going to want a few compact flash cards for storage.
The only things you need to set on the 50C itself are ISO (it goes from 100 to 6,400) and what file format you want to shoot in (RAW, 8-bit TIFF, or both).
The menus are really simple and easy to use. It's all buttons, no touch screen, and up/down and plus/minus buttons control almost everything. When I first turned the 50C on, the menu actually seemed too simple. I expected more bells and whistles for $15,500, but I have to give it to Hasselblad for not cluttering things up for the sake of making the digital experience feel artificially expensive.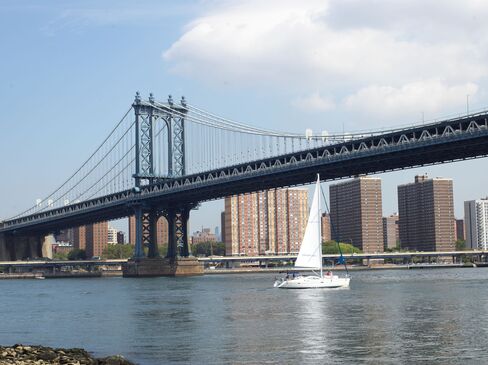 Use Considerations
The way to physically shoot a camera like this is different, too.
First off, the camera is heavy. Almost everything in the setup is metal and glass, and there are no ergonomic grips to help—the back alone is about as heavy as a compact camera on its own, but then you're adding a large box and a hefty chunk of glass to the front, too. A neck strap would be a big help, though I went without during my trial. As with most Hasselblads, I needed to bend my back a little bit to look down into the angled viewfinder on my test unit (a use case regardless of how tall you are), and it took a little practice to get the hang of the crank-shoot motion in a way that didn't result in missing impromptu shots. By the end of an hour or two, my arms and back were in desperate need of a break.
While I enjoyed shooting this Hasselblad overall, the 50C is far from perfect. To keep the profile in line with that of a film magazine, Hasselblad opted for a bottom-mounted battery. It doesn't go in a chamber; it just clips to the bottom of the device. As a result it looks really unattractive, throws off the weight balance, and makes gripping the whole camera a little awkward (especially if you use large-capacity batteries).
Additionally, the screen is also much lower-quality than I want in a device of this caliber.
Zooming in on images is slow, and it's almost impossible to tell whether you've nailed exposure and focus from the previews because they're too low resolution. I can understand and forgive lag, since the images are big, but the inability to show a realistic preview of images is tough to get past. Especially when you're shooting a totally manual camera with an antique metering system, you need to be able to accurately check your results in the field. For $15k, I'd expect a better screen.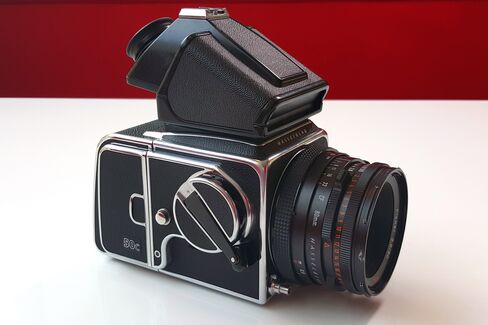 The Results
Hardware might be fun, but what matters are the photographs, and that's where the 50C really delivers.
Once you pull the images off the compact flash cards, you need to import them into Hasselblad's proprietary (free) Phocus software. You can technically use Adobe Lightroom, too, but I had much better results with Phocus. It's pretty standard photo editing software, optimized to handle the proprietary file formatting (color profile, size, etc.) coming out of the 50C.
Playing around with the sliders and settings a little bit, you'll immediately notice just how much data are crammed into these photographs. Zoom in, and you can get into the intricate textures of background objects. Adjust colors, and the changes are fluid without any strange fringes and distortions. Even if you leave images as is, right out of the camera, color fidelity is great, lines are clean and sharp, and dynamic range is expansive.
Comparing photos side by side on the Web is tough. You get the full effect only of what the 50C turns out when looking at and manipulating the full-size images. What you can do, however, is get a sense of just how far you can dive into a photo before you start losing detail. This is a photograph of a public art project in New York's Brooklyn Bridge Park, with bits of Manhattan in the background. It's been sampled down to 2,200 pixels wide from the original 8,272 pixels: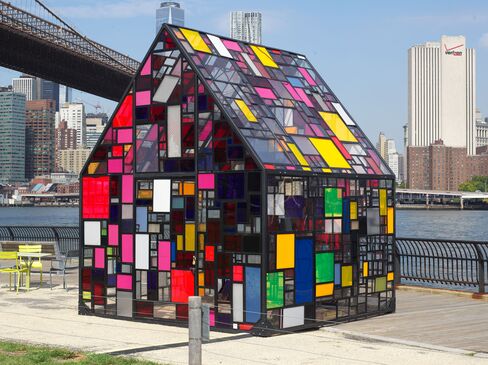 If you keep the photograph at its full resolution and just pull out a 2,200-pixel-wide section, this is how far in you can dive without losing any quality. Just look at the level of detail in the building windows and the textures on metal and brick surfaces: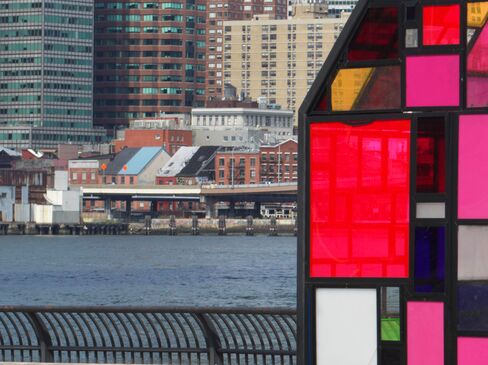 And here are side-by-side crops of similar images taken with the 50C and with an iPhone 6 Plus. You'll see the image on the right is already degrading at this level of zoom, while plenty of flexibility is left in the image on the left. Sure, this is like saying a Lamborghini is faster than a Ford Focus, but since photos from the iPhone are what most people are most familiar with these days, I think it's worth getting a sense of the huge difference between the devices. (And of course your mileage will vary depending on the quality of your paired lens and body as well.)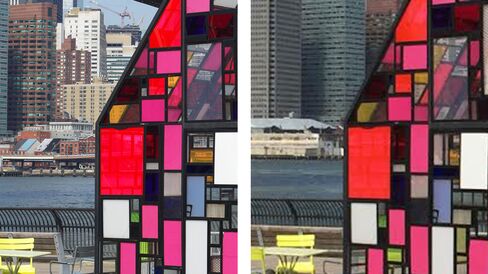 Conclusion
I probably don't even have to say it, but a 50C-equipped Hasselblad isn't for everyone.
If you mostly use your camera to grab snapshots of your kid's soccer games or to document your vacation, you'll want something lighter, easier, and all-around less involved. There's also no question that $15,500 is a lot of money for something that's not even an entire camera unit, but rather just the image sensor and case.
But if you're a serious hobbyist, make a living taking photographs, or have a bunch of vintage Hasselblad gear, you should definitely take a closer look at the CFV-50C.
Even as someone who's shot a lot of the world's best cameras, both as a hobbyist and a writer, I was surprised by the images that came out of the 50C, both the sheer amount of detail they contained and the quality of that detail. If you're willing to put in the work, pay the price, and pair it with the right body and lenses, you'll be hard-pressed to create digital images better than what you can make with Hasselblad's 50C.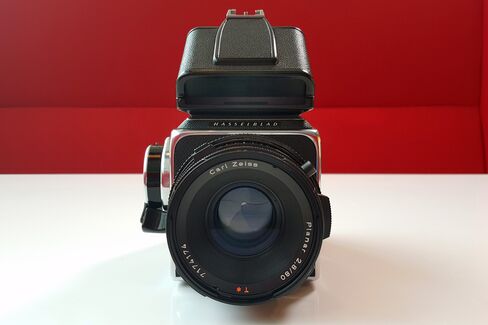 Before it's here, it's on the Bloomberg Terminal.
LEARN MORE