Will the SEC Pay-Ratio Rules Help Shareholders?
A closer look at how the controversial new metric affects institutional investors.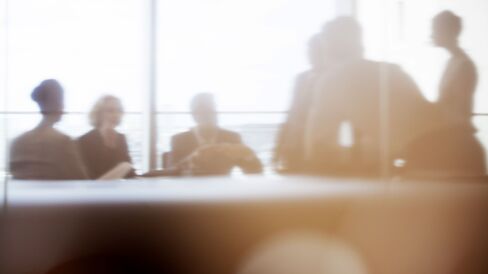 Earlier this month, the Securities and Exchange Commission (SEC) rolled out a new rule mandating that U.S. companies reveal the pay gap between chief executives and median workers. The regulation has elicited a storm of opinion among companies, politicians, and labor unions over its benefits and disadvantages.
The SEC rule comes at a time of increasing shareholder scrutiny over corporate governance, and public concern over the inequality gap between the salaries of company leaders and the pay of those lower down. Last year, top CEOs in the U.S. made over 300 times more than a typical worker, compared to 122 times more in 1995 and 20 times in 1965, according to a 2014 report from the Economic Policy Institute.
But what difference will the pay-ratio measure, which is required under the Dodd-Frank Act, make to institutional investors? Will the disclosure, which companies must provide starting in 2017, offer shareholders more clarity on pay structure, and more muscle to challenge company leaders if their salaries are deemed out of line with earnings of a typical employee?
"This new rule is a chink of light in a cloudy subject," says Anne Simpson, director of global governance at Calpers, which manages pension assets in excess of $300 billion. "It's going to start a conversation about pay throughout the company. It's finally on the agenda." Information on compensation ratios will flag to investors any wide gaps between top earners and typical workers, forcing companies to explain them. "If we see a pay ratio that is surprising then we would engage with the company," she says.
Calpers has already been active on compensation concerns. This year so far, it's voted against pay packages at more than 400 companies it invests in under the "say for pay" rule, which gives shareholders a vote on executive pay packages and was brought in by the commission in 2011. Citigroup, Coca-Cola, Domino's Pizza, and General Electric are some of the companies that have gotten a negative vote from Calpers on pay issues.
Although Simpson welcomes the extra information the new rule will yield, she also wants more clarity on what kinds of compensation will now disclosed. "We had to work this out for ourselves on a back of an envelope before," she says.
Some shareholders are uncertain about the benefits of the pay-ratio information. "It could be helpful but probably only marginally," says Kerrie Waring, executive director of the International Corporate Governance Network, whose global membership has $26 trillion assets under management. "Investors, at least in the UK, are not calling for pay ratios. TSR measures [total shareholder returns] are already fairly helpful in comparing CEO pay and, without rigour, pay ratios could be easily manipulated."
Institutional Shareholder Services, which provides proxy voting and corporate governance research to institutional investors, is also unsure of the advantages. "Given the large number of moving parts in each company's calculations, true comparability across industry sector peer groups will be difficult to achieve. The resulting inability to perform portfolio-wide analyses may hinder widespread usage of the new data," says Patrick McGurn, ISS Special Counsel.
The jury is also out among shareholders on how often pay-ratio data should be updated. Mindful of the cost to companies to comply with the rule, the SEC requires the information be updated every three years. According to McGurn, the pay ratio probably won't change much from year-to-year. But Simpson and Waring both disagree, and Waring notes that "information is only valuable if kept up to date."
Even if shareholder opinions differ on the value of the new rule, Simpson is convinced it adds more strength to shareholder rights, which have a weak legacy in the U.S. thus far. "The reform agenda in the US is now dynamic," Simpson says, "and investors more active."
Before it's here, it's on the Bloomberg Terminal.
LEARN MORE