California Can Blame Climate Change for Fifth of Its Drought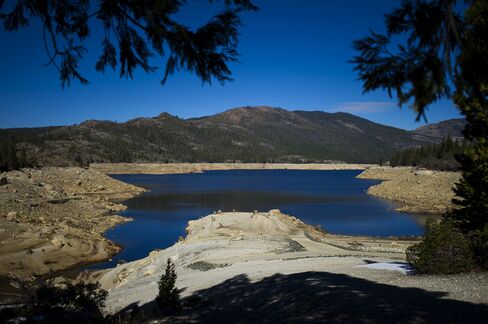 California can blame about a fifth of the state's record drought on climate change, scientists say.
Underground water supplies have been evaporating faster than they would have without the higher temperatures caused by greenhouse-gas emissions, according to a study published Thursday in the journal Geophysical Research Letters.
While the dearth of rainfall is due to natural weather patterns, warmer temperatures are exacerbating the dry conditions, intensifying the drought by about 15 percent to 20 percent, according to the report's lead author A. Park Williams.
"Warming changes the baseline amount of water that's available to us because it sends that water back into the sky," Williams, a climate scientist at Columbia University's Lamont-Doherty Earth Observatory, said in an e-mailed statement.
The changing climate may eventually lead to higher rainfall in parts of the state in the coming years. That will be overshadowed by increased evaporation due to higher temperatures.
"As time goes on precipitation will be less able to make up for the intensified warmth," Williams said.
California Governor Jerry Brown in April ordered emissions of greenhouse gases to be reduced to almost half what they were a quarter century ago, the most ambitious statewide effort to combat climate change in the U.S.
"New scientific reports now make it crystal clear that climate change is already affecting California and the Southwest in the form of higher temperatures and a more devastating drought," Brown said in a statement Thursday.
For more, read this next:
Before it's here, it's on the Bloomberg Terminal.
LEARN MORE