Molotov Seeks $110 Million to Concoct Netflix of Live-TV
Two French media-industry veterans are seeking to raise about 100 million euros ($110 million) for an online service that resembles Netflix, though for live television broadcasts.
Pierre Lescure, who created pay-TV station Canal Plus in the 1980s, and Jean-David Blanc, the founder of online movie portal Allocine, say they've signed deals with all major French broadcasters and plan to start the service by October. They plan to complete the funding round as soon as early next year.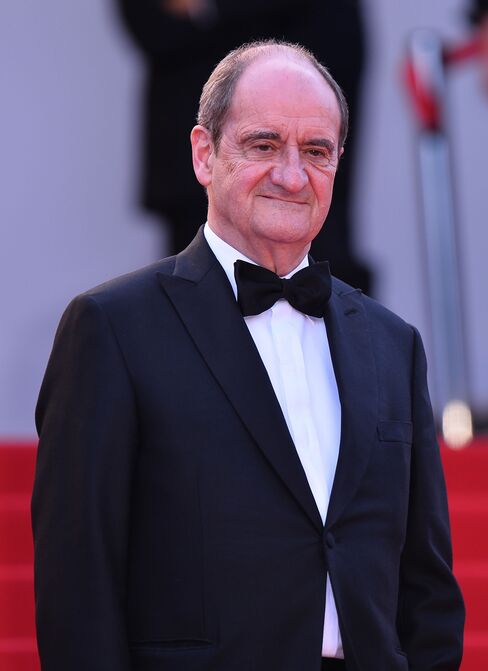 While Netflix Inc. offers a catalog of individual shows and movies, Molotov -- the name is meant to evoke the application's content cocktail and its bomb-like disruption potential -- displays several live TV channels at once to make it easier for users to navigate. The service provides another avenue for broadcasters' content amid investor concern that advertising will decline as viewers shift to online programming.
"You have a better chance at winning the lottery than turning your TV on and seeing something you're interested in," Blanc said at Molotov's offices in Paris. "That means shows don't get watched and billions go to waste in broadcaster money, not because the content is bad, but because the remote control needs a replacement."
In addition to live TV channels, Molotov users will be able to watch previously aired episodes, share show excerpts with friends on Facebook or Twitter, and record content for later viewing. Molotov's founders are drawing on their experience in the media and Internet industries -- Lescure is president of the Cannes Film Festival and Blanc has invested in technology companies including Square and Meetic.
Molotov works on any Internet-connected device. Magine AB, a Swedish live-TV streaming service also available in Germany, has a similar product and is expanding to the U.K. The U.S. is among markets Molotov is eyeing for next year.
Apple Delay
Apple Inc. had planned to introduce a live-TV service delivered via the Internet this year, but pushed it back to 2016, people familiar with the company's plans said this month. Talks to license programming from TV networks such as those owned by CBS Corp. and 21st Century Fox Inc. are progressing slowly, some of the people said.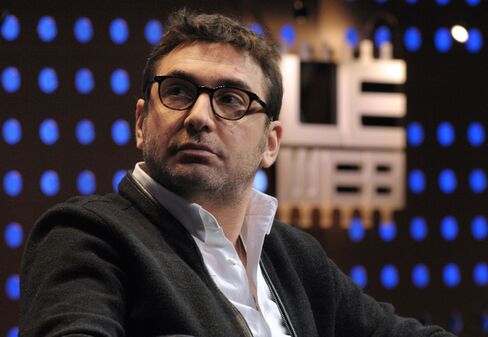 "Broadcasters are on board with our product and the model has attracted interest from investment bankers," Blanc said. "We'll look to raise funds early next year."
Molotov's last funding round took place when the company was created about two years ago, with its founders and angel investors putting in 10 million euros. The startup plans to generate revenue by getting a cut of pay-TV subscriptions sold through its platform -- to Canal Plus for example -- and is weighing billing users for extra features such as cloud storage.
(An earlier version of this story corrected an erroneous reference to Blanc as owner of Allocine.)
Before it's here, it's on the Bloomberg Terminal.
LEARN MORE