Lula to Emerge Clean From Brazil Scandal, Justice Minister Says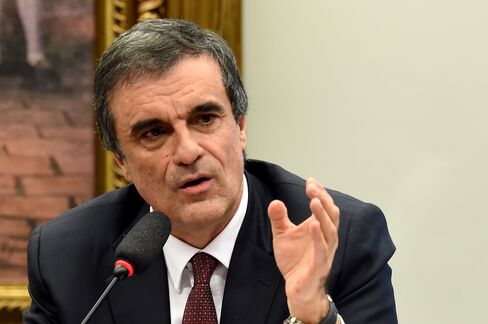 Former President Luiz Inacio Lula da Silva will emerge clean from a wave of corruption probes sweeping the country and threatening the political stability of his successor President Dilma Rousseff, according to the Justice Minister.
Investigations haven't uncovered any evidence that could lead to Lula's imprisonment or justify Rousseff's impeachment, Jose Eduardo Cardozo, who is in charge of the Federal Police as Justice Minister, said in interview.
Brazil's biggest corruption scheme ever uncovered, dubbed Carwash, has locked up political strongmen, wealthy construction barons, black market dollar operators and former executives of state-controlled Petrobras. Rousseff's predecessor and political patron Lula is also under investigation for influence peddling in favor of one of the companies caught up in the massive kickback scheme.
Rousseff has become Brazil's most unpopular president on record amid the scandal and an economic recession, with some lawmakers and the majority of Brazilians saying they favor her impeachment. Cardozo, 56, himself has faced criticism from political allies and foes as the probe expands.
"I'm accused by allies for not controlling the investigation, and by those who aren't allies for using it as a political instrument," said Cardozo, who like Lula and Rousseff is a member of the Workers' Party.
Politicians Arrested
The party's former treasurer Joao Vaccari Neto and a former government minister Jose Dirceu were arrested this year for allegedly receiving bribes from construction companies that overcharged for contracts with state oil company Petroleo Brasileiro SA. The head of the Lower House Eduardo Cunha is among the more than 30 sitting lawmakers under investigation. He declared opposition to the government, accusing it of using the probe to weaken him.
The minister himself came under scrutiny in February for an extra-official meeting with lawyers representing Odebrecht, the company Lula allegedly supported abroad. He said technical problems prevented his agenda from being refreshed.
Cardozo said there's a "dose of schizophrenia" in the line he's expected to walk between allowing police autonomy in the investigation and stepping in as justice minister to prevent abuses by police and prosecutors.
It's fallen to Cardozo, also a former lower house representative, to appear before lawmakers to defend the government, both in relation to the corruption scandal and from allegations of irresponsibility with the country's finances.
Life Experience
Cardozo said he's confident Brazil's audit court won't recommend rejection of Rousseff's 2014 accounting -- a decision that opposition lawmakers say could serve as grounds to begin impeachment hearings. While recognizing that seeking to unseat Rousseff is ultimately a political decision, he said there's no legal reason to even begin that discussion.
Alluding to Rousseff's imprisonment and torture during Brazil's military dictatorship, Cardozo said her "life experience" had prepared her to get through the political instability he described as a momentary episode.
"The president is a strong woman," Cardozo said. "She knows very well how to position herself in moments of crisis."
Before it's here, it's on the Bloomberg Terminal.
LEARN MORE