Plan That Vacation Carefully, Traders: Hectic Markets Await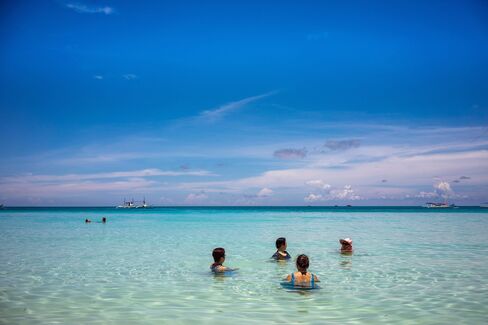 So much for the August doldrums. These days, any bit of information or news can change the Treasury market's direction in minutes.
For the past six years, a Federal Reserve interest-rate hike wasn't on anyone's radar screen. Now, even minor data points are provoking outsized reactions given a real possibility the central bank may raise rates next month for the first time in almost a decade.
The weak employment cost index report on July 31 sent Treasury 10-year yields tumbling four basis points in five minutes, more than six times the average move after the past year's reports. On Wednesday, yields slid three basis points in 10 minutes on disappointing data on private-sector job creation, reversed course, then continued to climb after a strong reading on service-sector growth.
"The name of the game is going to be volatility, more than anything else," said John Briggs, head of strategy for the Americas at RBS Securities Inc. in Stamford, Connecticut. "The sentiment swings as we get closer to September are going to be more significant than anything we've seen so far."
That raises the stakes for Friday's report on the labor market, one of the two government jobs reports left before the Fed's Sept. 16-17 meeting. Fed Chair Janet Yellen has said she expects the central bank to raise rates this year, which leaves traders swinging back and forth between September and December with every reading on the U.S. economy and Fed official's statement. Economists are forecasting 225,000 new jobs were created in July, according to Bloomberg data.
Number-to-Number
Traders have taken note. This year, they've paid more for insurance against market swings, on average, than any year since 2011, according to a Merrill Lynch index that measures expected volatility based on options prices. They expect more turmoil, if recent moves in that index are any indication. It climbed 16 percent in the week ended Wednesday.
"It certainly makes it harder to trade when you're trading number-to-number," said Thomas Roth, senior Treasury trader in New York at Mitsubishi UFJ Securities USA Inc. "Unfortunately, that's the way it's going to be."
To see just how fast expectations for liftoff can shift, take a look at the futures market. On July 29, traders were pricing in a 42 percent chance that the Fed would raise rates in September, based on the assumption that the effective fed funds rate will average 0.375 after the first hike. That slid to 38 percent after the sharp drop in the employment cost index weighed down inflation expectations. Then, it climbed as high as 52 percent on Wednesday, after Fed Bank of Atlanta President Dennis Lockhart said the central bank was close to raising rates and the Institute for Supply Management reported the strongest service-sector growth in a decade.
About $400 billion in Treasuries traded on ICAP Plc's BrokerTec platform on Wednesday, above the $333 billion daily average over the past year.
Jumpier Market
While markets normally swing when traders change their views, those moves are also being amplified by a fundamental change in the way Treasuries are bought and sold. High-frequency traders have played a bigger role in the Treasury market, since regulations are prompting Wall Street dealers to step back.
And more sophisticated investors are "herding" into bets as yields globally remain near record lows, according to a July 8 report from Barclays Plc. That can lead to a mad dash for the exits when those bets go sour, like the mid-April selloff in government debt that wiped out about $800 billion in market value worldwide.
Because of that, Treasuries had a larger reaction to Lockhart's statements than government-debt economist Thomas Simons expected. Market swings will become sharper and more frequent before the Fed's September meeting, he said.
"The market's going to bounce around between hawkish comments and dovish comments," said Simons, who's based in New York with Jefferies Group LLC. "And then the actual data is going to further complicate things."
Before it's here, it's on the Bloomberg Terminal.
LEARN MORE