Hamburglar Generates Buzz But Not Burger Sales for McDonald's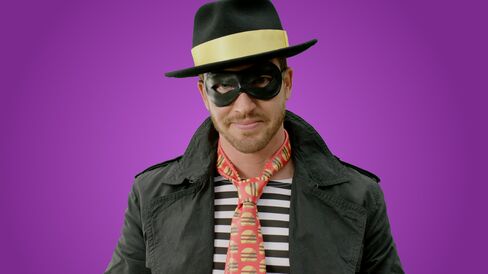 While he was a sensation on social media, the new Hamburglar didn't succeed at his main job: promoting McDonald's sirloin burgers.
The menu item, which was added earlier this year, failed to meet sales goals, even with a big marketing push from the reimagined Hamburglar mascot in May. The limited-time item expired this summer, and restaurants are phasing them out.
"Our sirloin burger didn't meet our expectations," said Lisa McComb, a spokeswoman for Oak Brook, Illinois-based McDonald's Corp. "However, this sandwich represents action steps the U.S. has taken to enhance food-quality perceptions. Seventy-six percent of customers who tried the sirloin burger said their opinion of McDonald's beef improved."
When McDonald's brought back the Hamburglar earlier this year, the character morphed from a cartoonish bandit into a hipster dad with stubble. He caused a sensation on Twitter and Facebook, with social-media users debating his attractiveness and sartorial choices (in addition to a Zorro-style mask, he wears a burger tie, trench coat and black-and-white striped prison garb).
https://twitter.com/McDonalds/status/598238922443882496
But the point of the ads was to push the third-pound sirloin burgers.
"This is why I'm back," the Hamburglar said in one of the commercials.
Artisan Chicken
The promotion was part of an effort to show that McDonald's low-priced food can still be high-quality. Along with touting the sirloin hamburgers, McDonald's has advertised artisan chicken sandwiches and tested items such as kale in some markets. It also rolled out a "Summer Break Menu" with options such as a double cheeseburger and small fries for $2.50.
So far, nothing has pulled the company out of its slump. McDonald's said last month that U.S. same-store sales dropped 2 percent in the second quarter, the seventh straight decline.
The good news: McDonald's has been seeing better results this quarter, Chief Executive Officer Steve Easterbrook said on a conference call in July.
"We are seeing early signs of momentum," he said.
Before it's here, it's on the Bloomberg Terminal.
LEARN MORE