Einhorn Faults Unfavorable Market for Worst Month Since 2008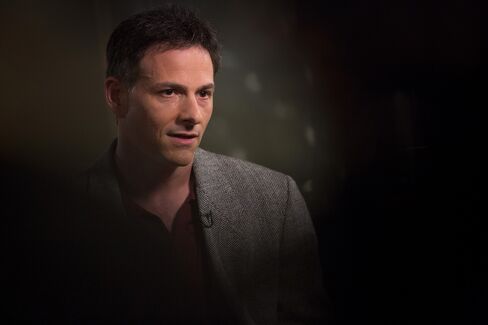 Hedge fund manager David Einhorn affirmed his approach after July losses tied to Consol Energy Inc., SunEdison Inc. and gold fueled his worst monthly performance since 2008.
"The overall market environment has become acutely unfavorable for our investment strategy," Einhorn said Tuesday in a conference call discussing results at Greenlight Capital Re Ltd., the reinsurer where he is chairman. "While we could have done better in a couple spots, we don't expect to do well when investors shun value stocks in favor of momentum stocks."
Einhorn said the investment portfolio dropped about 5.9 percent in July and that losses were broad-based.
Greenlight Re dropped 2.2 percent to $26.56 at 4 p.m. in New York, extending the company's decline for the year to about 19 percent. The Cayman Islands-based company reported a second-quarter loss after markets closed Monday.
"We've experienced this type of dynamic a few times before, and in each case, the short-term results have been painful for us," he said. "As before, we expect that the environment will improve, and we will recover."
July results were also pressured by Einhorn's bets against a portfolio of securities that he has called the "bubble basket." The money manager has said the group includes "momentum technology stocks" and didn't identify individual companies in the basket Tuesday.
While SunEdison was a bright spot in the second quarter, the stock declined 22 percent last month. The initial public offering of TerraForm Global Inc., a renewable-energy venture formed by SunEdison, drew a "tepid reaction," Einhorn said.
Consol and Micron Technology Inc. each plunged more than 20 percent in the second quarter. Gold also dropped in the three months ended June 30 and extended declines since then.
"We continue to scrutinize our current positions," Einhorn said. "We feel our current portfolio is quite attractive."
Before it's here, it's on the Bloomberg Terminal.
LEARN MORE