Russia Banks Turn Away Clients as Borrowers Lag Behind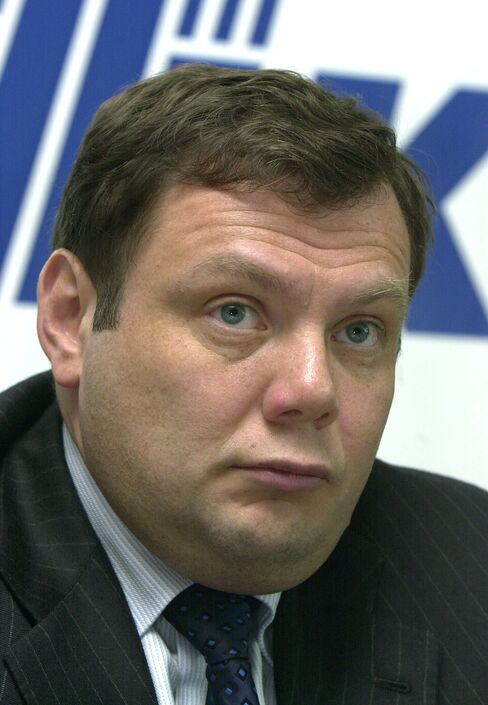 JSC Alfa Bank, the Russian private bank founded by billionaire Mikhail Fridman, is scaling back lending for all but the most affluent clients after a growing share of customers fell behind on payments this year.
The Moscow-based bank last month shut down point-of-sale lending in 15 of the smaller towns where it does business, those with less than 300,000 people, said Mikhail Povaly, head of the consumer business. It also plans to close some of its 280 branches in Russia, Povaly said.
"The profit on retail loans has significantly decreased while the cost of funding and risk has risen," Povaly said in an interview in Moscow. "This makes lending less interesting than it was in 2013 and 2014 and it won't recover for at least two years."
Alfa, Russia's largest privately owned retail lender, joins a growing number of banks retreating from the consumer business as the country succumbs to its first recession since 2009. They include PJSC Orient Express Bank and Home Credit & Finance Bank LLC, large privately owned banks that are closing hundreds of branches and point-of-sale desks.
Alfa had $4.3 billion in retail loans on its books at the start of June, making it the fifth-largest bank in Russia for consumer lending, according to Moscow-based Frank Research Group. That's on the order of JSC Gazprombank and OJSC Rosselkhozbank, the two state-controlled lenders just above Alfa in the ranking.
Growing Indebtedness
The bank is conducting a detailed study of the financial situation of Uralsib Bank, Forbes reported on its Russian website Friday, citing two unidentified people. A bank spokesman would not comment, saying only the lender remains open to deals. Uralsib is ranked No. 24 by assets.
Alfa employs 10,900, many of them stationed in stores where they issue loans on the spot to people looking to purchase big-ticket items like TV sets, household appliances and furniture.
Point-of-sale lending proliferated after the global economic slowdown as Russia witnessed a burst in consumer spending that speeded its economic recovery. Now, with more borrowers struggling to keep up payments, banks are reining in financing for ordinary people, especially cash loans not backed by collateral.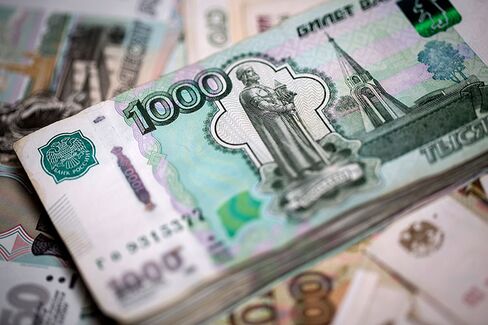 About 25 percent of Russian borrowers are carrying five or more loans, while two years ago only 20 percent had more than three loans, Povaly said. "With such a debt load, people now often apply for a new loan to pay off one of the older loans," he said.
Alfa expects its loan book to shrink as much as 20 percent this year, in part because it plans to turn away some would-be customers. Povaly said the bank plans to focus its retail business on high-income clients, with mostly settlement services for the mass segment. People with a monthly income of 250,000 rubles ($4,140) are considered wealthy, according to the bank's press office. Just 2 percent of Russia's working-age population would meet that requirement.
Insolvency Rising
Russia's economy contracted in the first quarter and the slump deepened in the second three months. At the end of June, the share of retail loans that were at least one day in arrears was 7.5. percent, up from 5.9 percent at the start of the year, according to central bank data. At Alfa, the amount of impaired consumer loans jumped 24 percent in the first half.
About 5 percent of Russians might become insolvent in coming years, Mikhail Zadornov, the chief executive officer at VTB Group's consumer unit, said in July. His bank is the country's second-largest retail lender after OJSC Sberbank.
Adding to the pressure, lenders are paying more for funding after the central bank raised rates last year in response to the ruble's collapse. While there have since been some cuts, borrowing costs are still three percentage points higher than this time last year. Lenders aren't allowed to immediately pass on the higher interest rates under regulation to protect banks and borrowers from excessive risk.
Under pressure from impaired consumer loans, JSC Russian Standard Bank is turning to its shareholder Roustam Tariko, owner of the similarly named vodka brand, for 9.35 billion rubles of aid, according to the bank's filing.
Russia's economic crisis may force some banks to merge or close. Alfa wants to participate in the consolidation by joining in the bailouts of failing rivals, Chief Executive Officer Alexey Marey said in Moscow earlier this year.
Read this next:
Fridman, one of the country's wealthiest men, founded Alfa in 1991, the year the Soviet Union collapsed, and owns about a third. He and his partners propped up Alfa during a confidence crisis in the Russian financial industry in 2004.
(Corrects attribution, definition of wealthy clients in 10th paragraph of story originally published Aug. 3.)
Before it's here, it's on the Bloomberg Terminal.
LEARN MORE