No Dollar Access Imperils Nigerian Retailers, Spurs Prices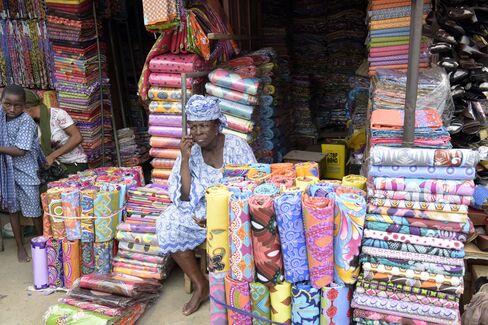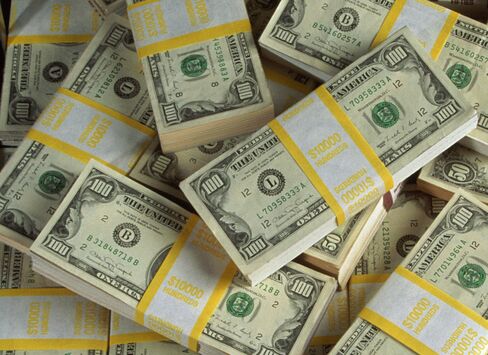 Mojeed Jamiu is cutting jobs and raising prices to prevent his furniture and clothing store in Lagos from closing after Central Bank of Nigeria Governor Godwin Emefiele restricted foreign currency supply for some imports.
Emefiele in June banned importers from using official foreign-currency channels leaving many to use illegal markets for about 40 categories of goods, including furniture, textiles and rice, the latest in a series of controls since December that have dried up dollar supplies in Africa's biggest economy and oil producer.
Due to a dearth of local manufacturing, companies like Jamiu's FM Best Bargain Ltd. have no choice but to import goods.
"One must survive," the 47-year-old father of three said in low tone in one of his showrooms in a four-story building on a busy road in the Lagos district of Ogba. "Businesses will close shop if you don't know where to get the next dollars and at what cost. Jobs that were done by two people, we now engage one person."
Emefiele's push to cut imports is clashing with his mandate to keep prices in check as the economy struggles to cope with a 50 percent fall in Brent crude prices over the past year. While the curbs have kept the naira almost unmoved on the official interbank market at 199 per dollar since March, parallel rates on the black market have dropped to record lows of 240 as businesses buy foreign currency where they can.
Cash Deposits
The naira strengthened on Monday to 215 per dollar from 240, Hasan Melo, head of Roysygma Bureau de Change Ltd., said by phone from Lagos. Some of the nation's banks, including Guaranty Trust Bank Plc and Fidelity Bank Plc, have temporarily stopped receiving cash deposits in foreign currencies to curb speculation in the market. They are still allowing cash withdrawals of foreign currencies and electronic transfers.
Inflation accelerated 9.2 percent in June, quickening for the seventh straight month to take the rate beyond the central bank's target band of 6 percent to 9 percent.
With 21 percent of all Nigeria's imports affected by the restrictions, the pace of price increases will probably remain above the central bank's goal for the rest of the year, according to Standard Bank Group Ltd., Africa's biggest lender.
Inflation, Unemployment
The parallel rate may weaken a further 20 percent within two weeks if the restrictions continue, said Aminu Gwadabe, president of the Association of Bureaus de Change of Nigeria.
Companies being hurt by the policy can start producing the goods they are selling, Ibrahim Mu'azu, a central bank spokesman, said by phone from the capital, Abuja. "I don't think the restriction will cause inflation or unemployment."
Domestic businesses don't yet have the capacity to produce those goods and the central bank's decision will cause unemployment, said Muda Yusuf, chief executive officer of the Lagos Chamber of Commerce and Industry.
Nigeria's unemployment rate rose to 8.2 percent in the second quarter from 7.5 percent in first quarter. The chamber plans to do a study of the impact on its members, Yusuf said.
"The restricted items account for as much as $6 billion of goods imported in the country every quarter and it's putting pressure on naira on the streets," Gwadabe said.
No Change
Nigeria's manufacturing industry contracted by 0.7 percent in the first quarter of 2015, after expanding 15.4 percent in the same quarter a year earlier. While the Lagos chamber has met with central bank officials, who promised to review the policy, there hasn't been any change.
The regulator said it's waiting for President Muhammadu Buhari to detail his economic plans. That's on hold until September, when Buhari said he will appoint his cabinet. Monetary policy remains "handicapped" without fiscal guidance, Emefiele told reporters on June 24. The central bank may increase the list of items that can't be imported, Emefiele was cited as saying in an interview with Lagos-based ThisDay newspaper on Monday.
An official devaluation of the naira is inevitable and it's best for Nigeria to take the hit now, Yusuf said.
"It's better to allow the naira to find its level so that all of us can have peace," he said.
Before it's here, it's on the Bloomberg Terminal.
LEARN MORE