Varoufakis Has Bad Dress Sense But He's No Crook, Tsipras Says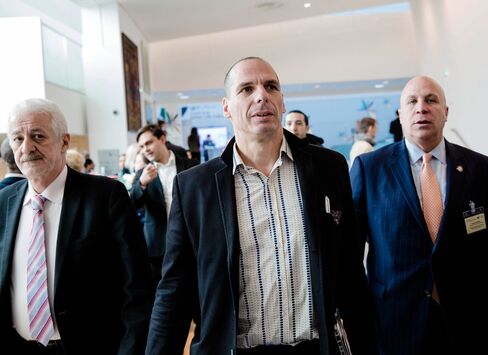 Greek Prime Minister Alexis Tsipras defended his former finance minister Yanis Varoufakis, saying he may have strange dress sense but acted in the interests of his country.
"You can blame him all you want for his comments, for his political plans, for his bad taste in shirts, for his holidays on the island of Aegina," Tsipras told lawmakers in Athens Friday. "But you can't say that he is a crook, you can't say that he stole the money of the Greek people, you can't say that he had a secret plan to lead the country onto the rocks."
In a post-resignation conference call with investors on July 16, Varoufakis said he had been authorized by Tsipras to come up with an emergency plan for a parallel payment system, which "at the drop of a hat could be converted to a new drachma." The former finance minister's critics said the plan amounted to a secret plot to lead Greece out of the euro.
Tsipras told lawmakers that though Varoufakis had "made mistakes, like all of us," the plans were never intended to take the country out of the currency bloc. Instead, they were hammered out as a contingency measure, in case talks with creditors failed.
"We never had and we never drafted plans to exit the euro," Tsipras said today. "We had an emergency situation response plan, as we ought to, and we should have been held responsible if we hadn't prepared such plans."
Before it's here, it's on the Bloomberg Terminal.
LEARN MORE