HBO's Bill Simmons Plan Emulates YouTube With Short Web Clips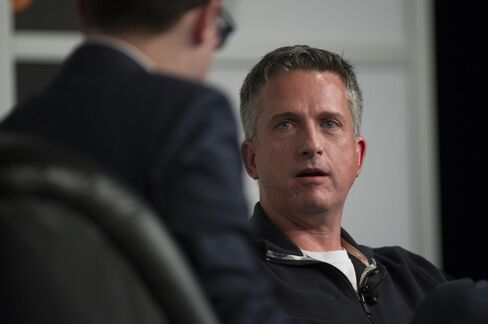 Armed with new streaming services and controversial former ESPN commentator Bill Simmons, Time Warner Inc.'s premium cable channel HBO plans to produce short-form videos that bend the definition of a TV network.
HBO would like Simmons to record videos -- say 5 or 8 minutes in length -- to complement the weekly program he will host starting in 2016, Michael Lombardo, HBO's president of programming, said in an interview. Those, along with video podcasts Simmons will record, will be part of HBO Go and HBO Now, the network's streaming services.
"He really is a guy who has so much energy and so many interests," Lombardo said. "He can talk to people in a variety of ways. I wanna explore all that with him."
As viewing shifts online, HBO is embracing video of all lengths, giving consumers another reason to pay for one of the most expensive U.S. networks. Short-form clips will put HBO, home of hit dramas "Game of Thrones" and "True Detective," in competition with online players like YouTube. It will also help HBO distinguish itself from streaming pioneer Netflix Inc.
While Netflix challenged traditional TV by releasing all episodes of a new show at once, it rarely messed with length. Most episodes of a series run 30 minutes or an hour, which leaves short-form mostly to YouTube.
HBO still needs to decide how to use short clips on TV, Lombardo said. It could package several together into a conventional newsmagazine, as it does with Vice Media Inc., or make them available on demand. They already have a logical home online.
"If Bill does a five-minute piece, eight-minute piece, which I want him to, you know exactly what that is on digital," Lombardo said. "It's a vertical, 'Simmonsworld.'"
All Formats
HBO must be open to new formats now that viewers spend more time watching short clips on YouTube than many cable channels, Lombardo told TV critics at a presentation in Los Angeles on Thursday.
The company has signed deals with a number of partners with Web production experience, including Vice and Issa Rae, creator of the Internet series "Awkward Black Girl." HBO Now, the online-only version that doesn't require a pay-TV subscription, costs $14.99 a month.
Simmons created stories and videos of all formats and lengths in his time at Walt Disney Co.'s ESPN. He wrote a column, taped podcasts and conceived the critically acclaimed documentary series "30 for 30." Grantland, the sports and pop culture website he founded, hosts documentary shorts.
He was suspended in September 2014 after calling National Football League Commissioner Roger Goodell a liar in an obscenity-laced podcast. ESPN and Simmons parted company in May for unspecified business reasons.
HBO's top priority with Simmons is producing a quality talk show.
"Doing a talk show takes enormous focus and attention to get it right," Lombardo said.
Yet the two have been e-mailing each other about what they could do, and Simmons already has ideas for documentaries he could produce. The extent of Simmons' role at HBO is unclear, Lombardo said, "but it's going to be a lot more than a talk show."
Before it's here, it's on the Bloomberg Terminal.
LEARN MORE