India to Introduce Road Safety Law Reform, Modi Says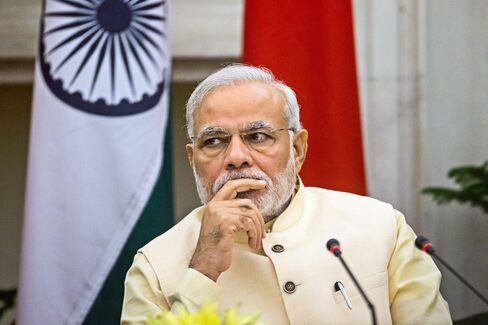 Indian Prime Minister Narendra Modi said his government will soon introduce laws to enhance road safety as traffic fatalities and injuries mount.
In his monthly nationwide radio address on Sunday, Modi expressed concern over the fact that a person dies on India's roads every four minutes and pleaded for Indians to drive safely. The government will introduce the Road Transport and Safety Bill in parliament and implement a related plan to make roads safer in the country, he said.
"Just two days ago, a scooterist in Delhi lay on the road for ten minutes and no one came to help him," Modi said in his address. "People keep asking me to speak about road safety. And when one looks at the statistics, the heart is shaken."
India's road-safety law, first passed in 1914 and twice revised, doesn't call for mandatory crash tests for vehicles or the installation of air bags that are standard in developed countries. The road transport ministry has proposed stiffer fines and tougher licensing norms in a draft bill, though progress has been slow amid Modi government's push to get approvals for taxation and land reform laws.
Safety advocates have pushed successive administrations to revamp the laws to cut traffic fatalities in India, which account for 15 percent of road deaths in the world despite having only 1 percent of the motor vehicles. The new bill also proposes to set up a road transport regulator on the lines of the U.S. National Highway Traffic Safety Administration.
The proposals will need approval of the Cabinet as well as gain majority backing in both houses of parliament before becoming law.
Before it's here, it's on the Bloomberg Terminal.
LEARN MORE