Hollande: Will Decide on Mistral Deliveries in Coming Weeks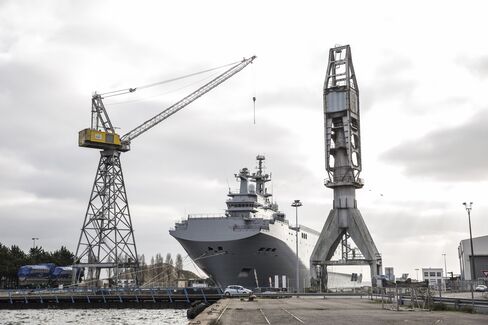 France's president Francois Hollande said late Monday he would make his decision regarding the controversial delivery of French-made Mistral warships to Russia in "coming weeks."
Hollande, speaking at the annual dinner with the press covering the French presidency, said he would make his decision whether to press ahead with the delivery of the 1.2 billion-euro ($1.3 billion) ships or cancel it "shortly."
The French president didn't elaborate on the fate of the contract.
The two Mistral-type helicopter carriers are in Brittany's Saint-Nazaire harbor after delivery was halted last fall due to the Ukraine crisis.
This prompted Russia, which has paid for most of the first ship and part of the second, to demand that France returns the money and reimburse all costs incurred.
Before it's here, it's on the Bloomberg Terminal.
LEARN MORE