This Is What Bridgewater Said About China's Stock Market
"We did not properly anticipate the rate of acceleration in the bubble ..."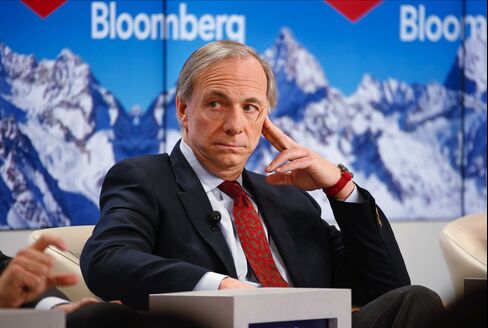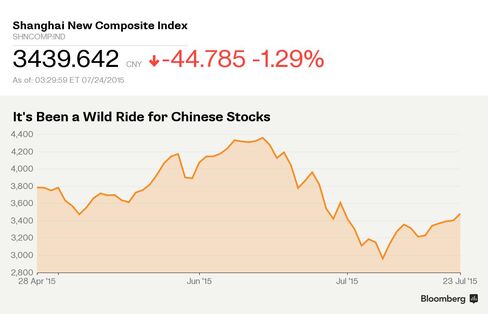 Despite the roller-coaster ride that has been Chinese stocks in recent months, Bridgewater Associates, one of the world's largest hedge funds, had remained bullish on China's market and economy. But that appeared to change this week. In a new note released to clients on Tuesday, the hedge fund founded by Ray Dalio appeared to change its view, noting a number of growing concerns in the world's second-biggest economy.
The 10-page note leaked and media companies were quick to report the story, causing Bridgewater to send out a statement yesterday in which the firm played down the apparent change in its outlook. Here's what the hedge fund said, as reported by Bloomberg First Word:
While the report to Bridgewater clients is a private communication which they want to continue to try to keep private, Ray Dalio and Bridgewater believe that too much has been made of the shift in their thinking and want to clarify their thinking. ... The observations that were made simply noted that falling stock prices have a negative wealth and negative psychological effect. When a classic stock market bubble (supported by unsophisticated investors buying stocks on a lot of margin) bursts, there are negative growth effects. When combined with the debt and economic restructurings under way, that will most likely result in slower growth, and more stimulative government policies to offset these downward pressures. Bridgewater's view that China faces debt and economic restructuring challenges, and that it has the resources and the capable leaders to manage these challenges, remains the same.
So what's all the fuss about?
In the note, titled "Greater Risks in China," Dalio and his team said their "views about China have changed as a result of recent developments in the stock market." There are plenty of numbers to note, including Bridgewater's estimates that stock market investors have lost about 2.2 percent worth of household sector income, or 1.3 percent of Chinese GDP, thanks to recent gyrations in Chinese equities. Here's what they say:
These are rough estimates. We don't yet know who is experiencing what losses. Such information usually surfaces in the days and weeks after the plunge. Even more important than the direct financial effects will be the psychological effects. Even those who haven't lost money in stocks will be affected psychologically by evens, and those effects will have a depressive effect on economic activity.

Source: Bridgewater
Bridgewater noted that while it did believe Chinese stocks were probably in a bubble before Tuesday's note, that bubble was "a double-edged sword, though much more good than bad." Rising prices had attracted "unsophisticated speculators" keen to try their luck in the market; Bridgewater says that 67 percent of people opening new margin accounts in China had less than a high school education. That wouldn't have been a problem except that the bubble simply got too big and too many people—from retail investors to big companies that should have known better—got involved:
We did not properly anticipate the rate of acceleration in the bubble and the rate of unraveling, or realize that the speculation in the markets was so big by established corporate entities as well as the naive speculators. We should have. Because we are not active in this market we did not give it the type of meticulous attention that is required for us to have that knowledge.
Ouch.
Before it's here, it's on the Bloomberg Terminal.
LEARN MORE