EDF Ordered by EU to Repay $1.5 Billion French Tax Subsidy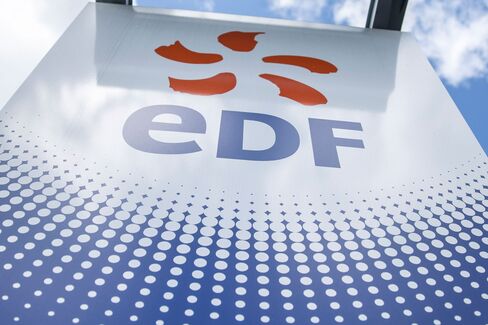 Electricite de France SA was ordered to repay 1.37 billion euros ($1.5 billion) to French authorities as the European Union's competition regulator clamps down on corporate tax loopholes.
EDF got an unfair advantage from a 1997 tax exemption amounting to about 889 million euros plus 488 million euros in interest, the European Commission said in an e-mailed statement. EDF's shares fell as much as 2.8 percent in Paris trading after the EU announcement.
The order to claw back the aid is the latest chapter in the EDF case, which was re-opened two years ago after the EU's top court faulted the commission's earlier handling of the probe. The Brussels-based regulator is seeking to throw the spotlight onto the tax affairs of multinationals across the bloc and may add to the list. It's already probing fiscal arrangements of Apple Inc. in Ireland, Starbucks Corp. in the Netherlands and Amazon.com Inc. and a Fiat SpA unit in Luxembourg.
"Whether private or public, large or small, any undertaking operating in the single market must pay its fair share of corporation tax," Competition Commissioner Margrethe Vestager said.
The EU's decision should increase EDF's net financial debt by about 900 million euros in the second half of the year, the company said in a statement.
While it will reimburse the sums required, EDF "denies the existence of unlawful state aid" and is weighing an appeal at the EU's General Court.
Distorted Competition
Read this next:
In 1997, France didn't levy all corporation tax payable by EDF when certain accounting provisions were reclassified as capital, according to the commission statement. This tax exemption conferred on EDF an unfair economic advantage and distorted competition.
EDF won't be "weakened" by the repayment because it generates enough profit, France's Economy Minister Emmanuel Macron told journalists in Paris.
The company, which is 84 percent owned by the French government, remains the dominant power producer and distributor in France even after the market was thrown open to competition in 2007.
The operator of the country's 58 nuclear reactors has since been forced to sell a proportion of its output from the generators to competitors, a move that hasn't significantly eroded its market share.
Before it's here, it's on the Bloomberg Terminal.
LEARN MORE