Jet.com Opens Rivalry With Amazon After a Ragged Trial Period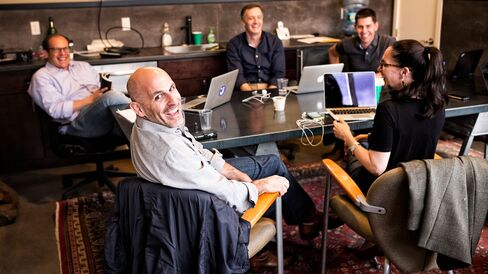 E-commerce startup Jet.com officially opened for business Tuesday after leaving some trial users disappointed, showing that wooing customers from Amazon.com Inc. could be tougher than raising money.
The Hoboken, New Jersey-based company drew $220 million in venture capital before it had a single customer, promising to create an online warehouse offering low prices to paying members.
Jet seeks to be a less-expensive alternative to Amazon Prime, the $99-a-year subscription service offering shipping discounts and streaming media. Amazon Prime members spend considerably more than nonsubscribers, which has made Wal-Mart Stores Inc. and other companies eager to replicate the model.
The startup will have a big task curbing Amazon's substantial momentum. The e-commerce pioneer dominates the U.S. market, which will grow 14 percent to $349 billion this year, according to research firm EMarketer.
Jet charges $50 a year, entitling members to free delivery in two to five business days on orders of at least $35. It doesn't offer online music and video. Amazon Prime offers free two-day shipping with no minimum order, plus free same-day shipping on popular items in some big cities. Jet founder Marc Lore, who also created household-goods online retailer Quidsi Inc., is targeting shoppers who are more interested in low prices than quick delivery and entertainment.
Amazon has a bigger inventory and warehouse network than Jet, meaning it is more likely to have what customers want and can ship items faster.
Great Expectations
Linda Maldonato, an Amazon Prime subscriber who signed up for the Jet trial, quickly saw the contrast. She placed two orders with Jet for an iPad Air in June, both of which were canceled, she said. She soon gave up, found the tablet on EBay and doubts she will try Jet again, she said.
"I would have preferred if Jet had not caused me to wait four days before letting me know they couldn't come through with the iPad," said Maldonato, a 50-year-old anthropologist from New Orleans. "My expectations were likely too high for a new company."
Ray Chu, of San Francisco, said he placed four orders with Jet for electronics, sporting goods and other items totaling about $840. He was pleased with the prices when he initially used the site, but savings on later orders were insignificant, he said.
"Since I have an Amazon Prime membership, Jet.com no longer provides added value or lower prices to win my business," said Chu, 42, who manages rental properties. Other customers said in interviews that they had difficulty navigating the site, comparing prices and tracking orders.
'Big Canvas'
Liza Landsman, Jet's chief consumer officer, said the testing phase was an effort to identify such problems and work through the kinks. The company said it is working to expand inventory, ease site navigation and streamline order tracking and customer service. Jet.com said it has 7.8 million products; Amazon advertises more than 20 million products available for free delivery to Prime members.
About 100,000 people participated in the Jet trial, with an average order exceeding $80 and seven items, Landsman said, indicating that the strategy of offering higher savings on bigger orders is sound.
"We think our value proposition will have broad appeal and it's a big canvas for everyone to play on," Landsman said in an interview.
An Amazon spokeswoman declined to comment.
Lore, Jet's chief executive officer, went head-to-head with Amazon on diapers, soap and other products when he ran Quidsi. Amazon acquired the startup for about $545 million in 2011 following a price war, giving some investors confidence that he can take on Amazon again. Jet's backers include Bain Capital Ventures, Google Ventures, Goldman Sachs Group Inc. and Norwest Venture Partners.
Tough Beat
Despite such investor enthusiasm, Amazon has set high consumer expectations that will be difficult for Jet to match, said Michael Pachter, an analyst at Wedbush Securities Inc.
"I don't think anyone in their right mind will quit Amazon to go to Jet. And if you're already paying $100 for Amazon, why would you add another $50 for Jet?" he said. "If Jet is at all successful, Amazon will cut Prime to $49 and that'll be the end of Jet."
Before it's here, it's on the Bloomberg Terminal.
LEARN MORE