Goldman's Lemkau Says 2015 M&A Has Good Shot to Pass 2007 Levels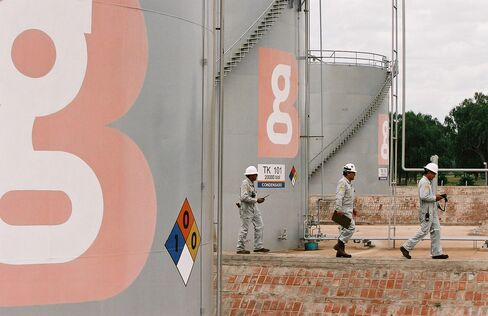 Mergers and acquisitions activity this year is on track to pass records set in 2007, according to Goldman Sachs Group Inc.'s Gregg Lemkau.
"It feels like we've got a good shot to pass it," Lemkau, global co-head of M&A at Goldman Sachs, said in an interview on Bloomberg TV on Tuesday. "The pace seems to be accelerating and the kind of transactions we are seeing in the pipeline indicate that will continue."
Global M&A volumes this year are on track to pass $3 trillion for the first time since 2007, according to data compiled by Bloomberg. Almost 20,000 deals worth a total of $2.1 trillion have been agreed this year, including Royal Dutch Shell Plc's $79 billion acquisition of BG Group Plc.
Goldman Sachs holds the top spot on M&A advisory league tables for 2015, advising on 156 deals worth a total of $578.5 billion since January 1 -- about $100 billion more in value than the same period last year.
A "frenzy" for consolidation in industries such as health care and telecommunications shows that "people don't want to be on the sidelines left out,"said Lemkau, who added that transactions in the health-care industry have "liberated" activity across the market.
Health care, including pharmaceuticals and biotechnology, has been the most active industry with 1,441 deals in the first two quarters of 2015, the highest number of deals in that period in at least 10 years. The boom isn't likely to end anytime soon, according to Lemkau, who said that "pharma and biotech can go on forever."
Hostile Bids
As well as companies not wanting to be left out of the rush to consolidate, Lemkau attributes the rise in activity in part to the reduced stigma surrounding hostile bids and the threat of activism.
"In the past - hostile deals - there was a stigma around it. If you do a hostile deal, you'd better win," said Lemkau. "In this market, the stigma has gone away. Companies are trying to get a transaction done."
Mylan NV has rejected a $40.1 billion hostile bid from Teva Pharmaceutical Industries Ltd., which is attempting to acquire the U.S. drugmaker and thwart its pursuit of Perrigo Co.
Activist investors, as well as companies' desire to avoid them, are also playing a role.
"Shareholders are more active," said Lemkau. "They are forcing companies to do things that are proactive to help not get under attack by activists."
Antitrust Risk
One risk to the booming M&A activity, said Lemkau, is lengthy antitrust investigations by regulators.
" If a transaction gets done, that's great," he said. "If it doesn't you'll see companies embark on something that leaves them out of play for 18 months." '
AT&T Inc.'s $48.5 billion deal to buy DirecTV and form the largest U.S. pay-television company, proposed in May 2014, still needs to be approved by the the Federal Communications Commission, which could demand concessions such as following the agency's net neutrality rules.
Before it's here, it's on the Bloomberg Terminal.
LEARN MORE