Obama Adviser Obstfeld Appointed IMF's Next Chief Economist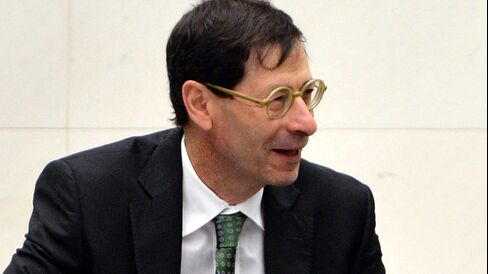 A White House adviser who co-wrote an international economics textbook with Nobel laureate Paul Krugman was named the next research director of the IMF.
Maurice Obstfeld, appointed to President Barack Obama's Council of Economic Advisers in June 2014, will succeed Olivier Blanchard in September as the International Monetary Fund's chief economist, the Washington-based institution said in a statement Monday.
Obstfeld, who like Blanchard earned a doctorate from the Massachusetts Institute of Technology in the late 1970s, has been on leave from his position as an economics professor at the University of California at Berkeley while serving in the administration. Blanchard's departure was announced in May.
The new chief economist takes responsibility for the fund's world economic outlook, which has proved to be over-optimistic in recent years. The appointment follows an increasingly public push by the IMF and Blanchard to persuade Greece's European creditors to ease the cash-strapped nation's debt burden, suggesting that the fund could withhold bailout money from Greece unless the country's debt is made to be sustainable.
The Obama administration has advocated debt relief for Greece, with Treasury Secretary Jacob J. Lew saying this month that a long-term solution must include debt restructuring. In a 2013 paper published by the European Commission, Obstfeld suggested that countries in the euro area need to give up some degree of fiscal independence to deal with banking crises.
Textbook Author
Obstfeld, 63, co-wrote the "International Economics" textbook with Krugman and Marc Melitz, and "Foundations of International Macroeconomics" with Kenneth Rogoff, another former IMF chief economist.
Obstfeld previously served as an honorary adviser to a Bank of Japan institute on monetary and economic studies, according to the IMF's statement. His research has focused on exchange rates, international financial crises, global capital markets and monetary policy.
Before it's here, it's on the Bloomberg Terminal.
LEARN MORE