All-Nighter of Puzzling Adventures Awaits Wall Street's Wizards
Teams of bankers are training for a brain-twisting scavenger hunt for charity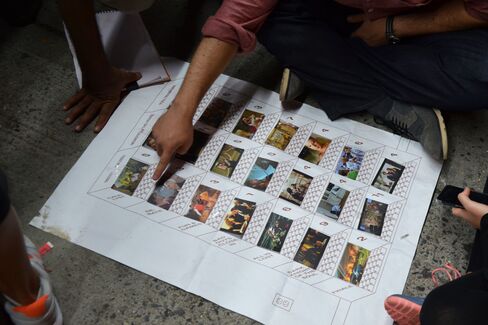 The bottle labeled "Charisma" sits on Ray Iwanowski's desk at Secor Asset Management, a souvenir from an all-night scavenger hunt in New York City and a reminder to bring back something better at this year's version of the event.
On Aug. 8, Secor will again compete in Midnight Madness, a brain-twisting, sleep-depriving experience of art, music and puzzles benefiting Good Shepherd Services, one of New York's larger social-service agencies. More than 20 teams from financial firms on Wall Street and elsewhere, including Bridgewater Associates and Pine River Capital Management, entered this year's competition.
"A bunch of our competitors are playing too," said Iwanowski, Secor's co-founder. "Last time we placed in the top third without any prep. This year, we're in it to win it."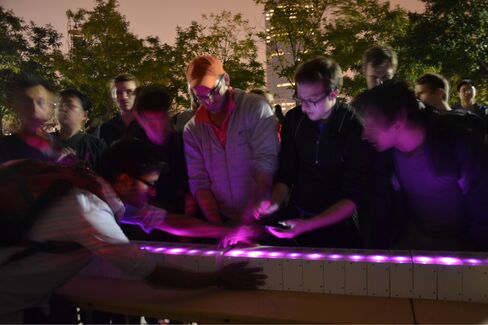 Elisha Wiesel, a partner and chief risk officer of the securities division at Goldman Sachs Group Inc., is a prime mover behind Midnight Madness. He donates operating funds for the event through the Goldman Sachs Gives program, which reserves a portion of partner compensation for charitable allocations.
Wiesel, the son of Nobel laureate Elie Wiesel, got hooked on an earlier version of the event, which was held for fun from 1996 to 2006 and was inspired by the goofy 1980s movie "Midnight Madness" about an all-night scavenger hunt. He revived the idea in 2012 for charity.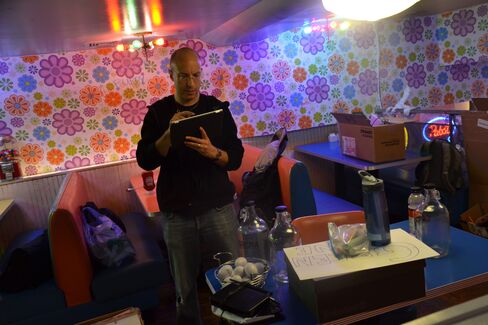 He started by asking one friend at Goldman Sachs to captain a team, then used that name to recruit others. Next he found other partners to fund teams through Goldman Sachs Gives.
"I thought it would be inspiring if people were supporting teams of individuals they knew, so partners in commodities would want to support players in commodities," Wiesel said.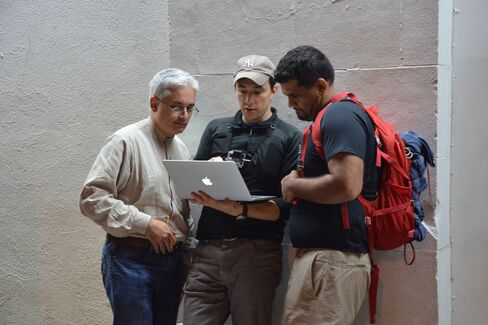 Midnight Madness is invented anew in each iteration. Hundreds of financial professionals follow clues and solve puzzles that lead them to locations in New York City. In 2013, the last time the game was held, teams were sent hurrying to Hudson River Park, an East Village graveyard and a set of stairs downtown.
The challenges come in many forms. Some are multimedia. Others involve circuits and wires. Still others may be no more than numbers, letters, symbols or images on a piece of paper.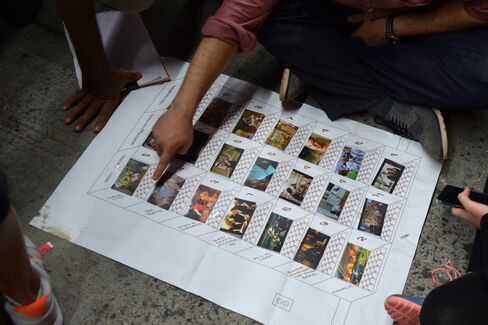 Mat Laibowitz, a chief architect of the game, is founder of the Los Angeles-based design and research firm Futuruption LLC. He summarized some of his favorite Midnight Madness moments here. And he made a sample puzzle for readers of this story to ponder, offering to vet answers sent to mm@futuruption.com.
Here's the puzzle: Written on the wall, you find the following list of phone numbers, which are inactive (so don't dial them):

(212) 117-3471
(917) 148-7532
(646) 877-1842
(718) 123-8941
(929) 447-6572
(347) 112-4732
(516) 143-2765
(914) 782-3518
(212) 135-8538
Laibowitz credits Wiesel's creativity as a big influence on the game, though he said some of the Goldman Sachs executive's schemes are impractical. Wiesel said one of his puzzle ideas -- moving cars around a parking lot by crane -- was nixed.
The suggested sponsorship amount for participation is $50,000 per team of 10. It's $5,000 for individuals, who are then assigned to a team. Picking a name is part of the fun: the Alphanauts, Calm Sandhogs, and Witching Hour Wizards are examples of 2015 entrants.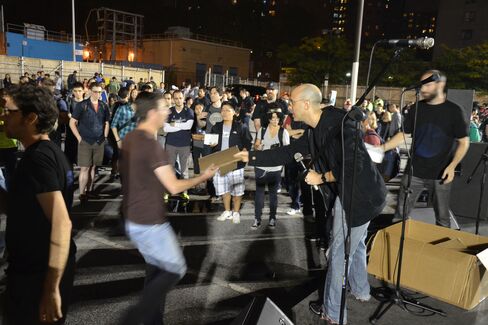 Some teams will spend the coming weeks preparing for the challenge. Secor's training sessions will feature puzzles provided by Iwanowski. And Ewan Kirk, chief investment officer of Cantab Capital Partners in Cambridge, England, said his group has visited the Escape Rooms in London, a game that locks players in a room and requires them to cooperatively solve puzzles to gain exit.
"We're quants, we're programmers," Kirk said. "Every day we're faced with puzzles: Why is this market reducing its liquidity? Why is this market getting bigger?"
The bottle on Iwanowski's desk -- of a fictional product called Charisma -- was part of a Midnight Madness puzzle. Secor's team acquired the bottle by decoding a set of clues, and the prize contained still more hints for the next challenge.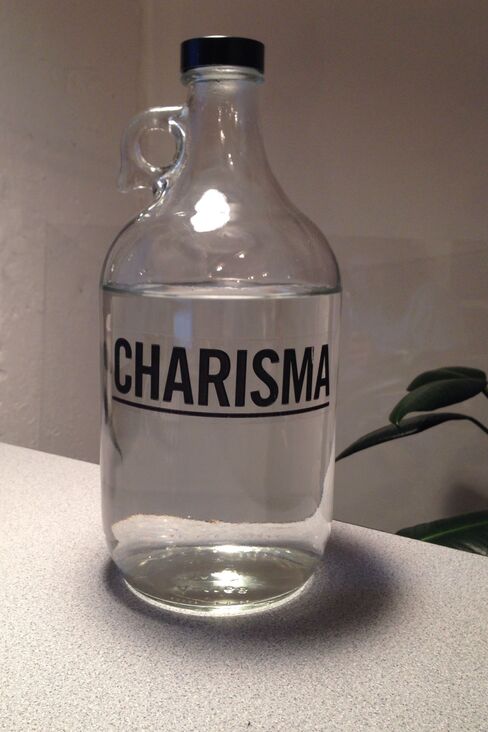 In the first revival of Midnight Madness, Goldman Sachs partners sponsored the 200 players, or 20 teams. The next year, the number went down to 150 to make room for other firms including Credit Suisse Group AG and Citigroup Inc. This year, Goldman Sachs will bring 80 players, including 10 summer interns staying up past midnight.
Kirk, who had worked at Goldman Sachs, was part of the firm's 2012 team that won first place.
"Even if we'd come in last I'd have enjoyed it just as much," Kirk said. "The real thrill is in solving the puzzle."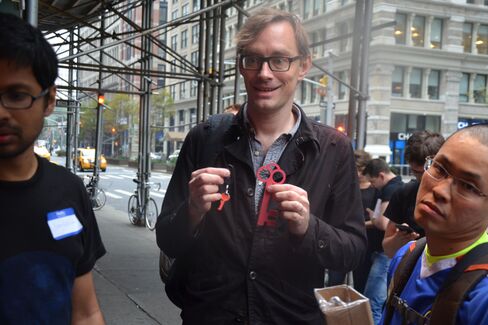 Helping the charity is also a win. This year, Good Shepherd anticipates receiving more than $2.3 million from the game. Sister Paulette LoMonaco, Good Shepherd's executive director, said the funds will help run a community center going up in East New York to serve residents of public housing projects.
The center, almost 120,000 square feet, will have a gym, a recording studio, space for after-school activities, workforce training and counseling, and a playground.
"It'll cost $400,000 a year just to turn the lights on," she said of the center's annual operations budget.
(An earlier version of this story explained the registration fee incorrectly in the 12th paragraph.)
Before it's here, it's on the Bloomberg Terminal.
LEARN MORE