Who's to Blame for America's Met Coal Bust? For One, the Aussies
Australia is exporting more met coal.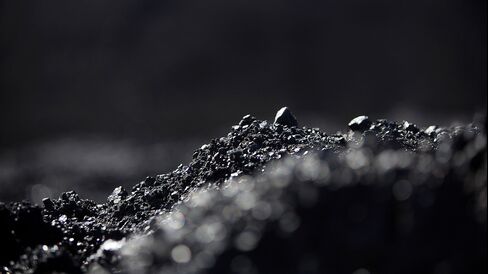 Walter Energy Inc., an Alabama-based coal miner, filed for bankruptcy Wednesday in what's just the latest development in the collapse of U.S. metallurgical coal.
A combination of missteps and just plain bad luck has plagued U.S. producers of met coal -- which is used to make coke, an ingredient in steelmaking -- for four years now, leaving big names such as Alpha Natural Resources Inc. and Arch Coal Inc. in distress. The New York Stock Exchange suspended trading in Alpha Natural on Thursday, after doing the same to Walter Energy last week.
There's plenty of blame to go around.
For one, the U.S. dollar has surged against the Australian dollar since last summer, meaning that, while greenback-denominated met coal prices have plunged, the pain hasn't been nearly as bad for Aussie producers who have lower mining costs.
That's sent U.S. exports way down -- 20 percent as of May, according to data compiled by Bloomberg. Meantime, Australian producers are shipping even more met coal this year than last.
"No question Australian met producers have been taking share from U.S. guys," said Jeremy Sussman, an analyst at Clarksons Platou Securities Inc. in New York.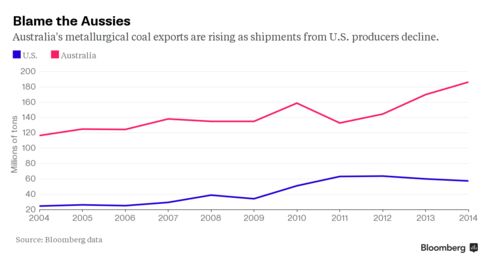 As with other commodities, China has played a huge role in met coal's recent boom and bust. After several years of explosive growth, China cut imports of met coal in 2013 and again this year, by 34 percent through May, according to The Steel Index.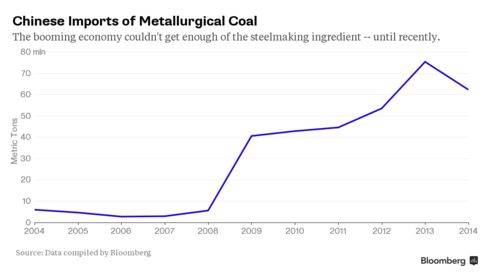 For Walter, that's especially painful because it borrowed in 2011 to finance a $3.3 billion acquisition of Canada's Western Coal Corp. anticipating "growing demand for our high-quality metallurgical coal products."
It wasn't alone. In 2011, Alpha spent $6.66 billion for Massey Energy Co. and Arch spent $3.4 billion for International Coal Group Inc.
Within months, though, it became clear that the real story in met coal was the rapid growth of supply, which quickly outstripped demand. Today, the world is awash in met coal, whose benchmark price has fallen 72 percent since 2011.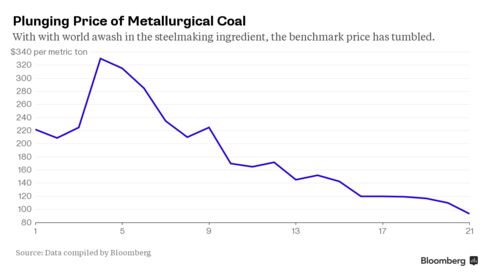 Meanwhile, Australia's Department of Industry and Science has estimated that more than 60 percent of U.S. production is at risk of closing.
Which is one reason why Walter is bankrupt, unable to service its debt, why Alpha Natural is trading at 25 cents and Arch Coal at 31 cents -- and why the Aussies are partly to blame.
Before it's here, it's on the Bloomberg Terminal.
LEARN MORE