There've Been Some Big Moves in Currencies This Week
The kiwi, loonie, and more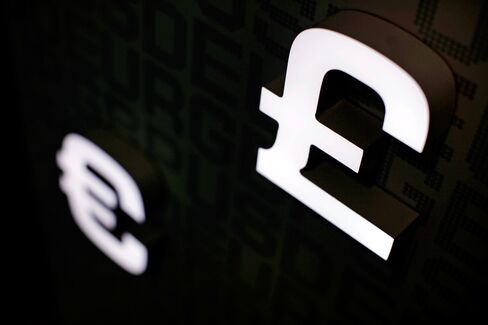 Traders in the $5.3 trillion-a-day foreign exchange market are having a busy week as central-bank decisions and falling commodity prices drag currencies to multiyear lows.
Here's a roundup of the latest moves.
The euro slumped to its weakest in more than seven years vs. the sterling as European Central Bank President Mario Draghi reiterated his pledge to continue unprecedented stimulus through September 2016. The pound, meanwhile, strengthened after Bank of England Governor Mark Carney signaled that a U.K. interest rate increase may come sooner than investors anticipate.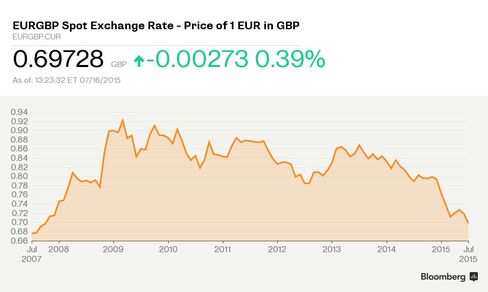 Canada's dollar, also known as the loonie, tumbled to its lowest since March 2009 against the greenback after the nation's central bank cut interest rates. Commodity producers are struggling as global demand for resources slows.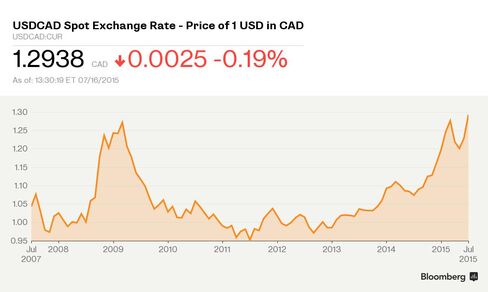 The New Zealand dollar, nicknamed the kiwi, declined to a six-year low as a milk auction showed lower prices for dairy products, a key export.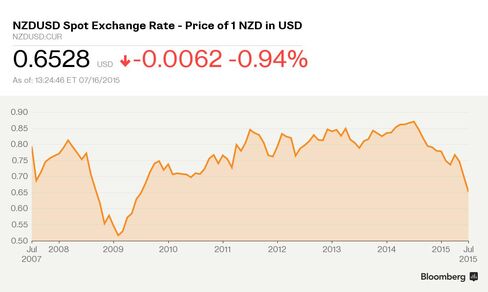 The kiwi is also at its weakest since January 2014 vs. the euro.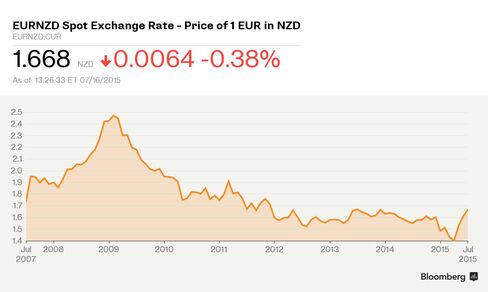 Australia's currency slid to its lowest level since May 2009 on Wednesday.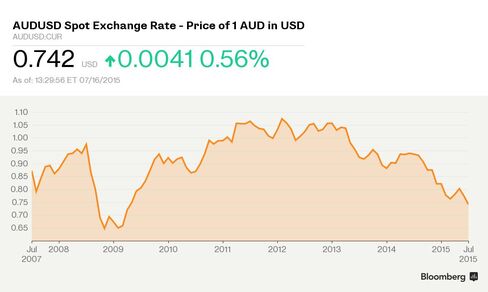 Meanwhile, Mexico's peso approached an all-time low vs. the U.S. dollar. The currency is less than 1 percent off its weakest level.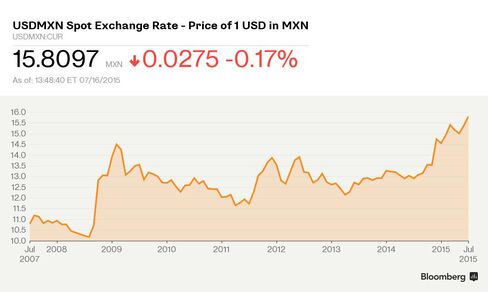 Before it's here, it's on the Bloomberg Terminal.
LEARN MORE