Weapons Inspections in Iran Shadowed by Past Mistakes in Iraq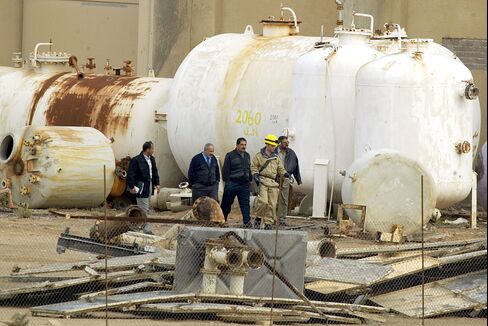 The landmark agreement with Iran promises weapons inspectors broad access to the country's nuclear program, but the Islamic Republic's track record and the history of similar efforts in Iraq cast a shadow over the deal.
The lessons of experience are clear: As in Saddam Hussein's Iraq, inspections in Iran will succeed only if the U.S. and its partners show they are willing to punish violations, according to analysts and former inspectors.
Making the deal with Iran stick will be especially challenging. The threat to reimpose economic sanctions that would be lifted under the agreement may become less credible over time as Western banks, businesses and investors return to the Iranian market. Should other measures fail, airstrikes like those used in Iraq would be difficult against Iran's hardened or buried military targets.
"The whole Iraq experience and all of the negative consequences make one quite sober about the prospect of trying to make sure we get it right with Iran," says Greg Thielmann, a former State Department specialist on nuclear proliferation.
The inspection regime will be critical to the prospects for the agreement reached in Vienna on Tuesday as well as a target for critics in the U.S. Congress who will have 60 days to review the accord before voting on it.
No one wants to relive the repeated battles over access to Iraq's suspected nuclear, biological and chemical weapons sites; a 1998 bombing campaign; disputed findings of prohibited arms; and the 2003 U.S. invasion that unleashed Middle Eastern turmoil.
'Built on Verification'
"This deal is not based on trust; it is built on verification," President Barack Obama said Tuesday after negotiators for Iran and six world powers completed the accord.
International Atomic Energy Agency inspectors also have reason to be wary of Iran.
The IAEA first learned of the country's secret nuclear plants at Natanz and Arak in 2002 from Iranian dissidents. Since then, Iran -- which the United Nations agency censured for noncompliance in 2005 -- has blocked inspectors from interviewing its nuclear scientists and freely visiting sites such as a military base at Parchin.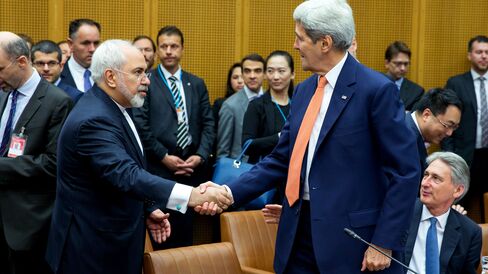 David Albright, the president of the nonprofit Institute for Science and International Security, calls the Islamic Republic's performance since 2008 "pretty abysmal."
Likewise in Iraq, inspections of Hussein's suspected nuclear, chemical and biological weapons facilities were marred almost from the start by cat-and-mouse games between the regime and inspectors. In September 1991, Iraqi officials held inspectors captive in a parking lot for five days after they found documents detailing secret nuclear weapons research.
Inspections Worked
Still, the inspections ultimately worked. Hussein disarmed in hopes of getting crippling economic sanctions lifted and ended his development of weapons of mass destruction, as postwar investigations later confirmed.
"The inspections were quite successful," says Robert Gallucci, who was the No. 2 official on the United Nations Special Commission that investigated Iraq. "They succeeded in rolling up the nuclear program, the ballistic missile program, chem and eventually even bio."
That early success, however, gave way to greater Iraqi foot-dragging, including claims that numerous "presidential sites" were off-limits to inspectors. In October 1998, Hussein halted cooperation with the UN, and two months later, more than 200 U.S. and British warplanes bombed military targets across the country.
Three Lessons
The Iraqi case offers at least three lessons for assessing the agreement between Iran and its negotiating partners, according to former inspectors and other analysts.
First, if Iran knows it will pay a price for obstructing inspectors or violating the agreement, it's less likely to risk a breakout. The certainty of punishment is more important than inspectors' ability to detect every violation, says Kenneth Pollack of the Brookings Institution in Washington.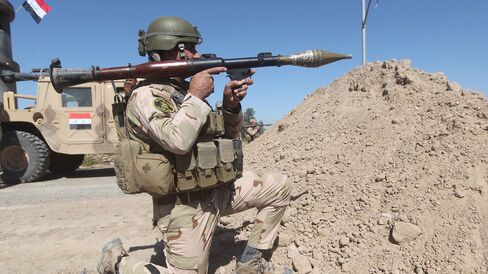 "It's the sanctions' link to the inspections that matter," says Pollack, a former Central Intelligence Agency analyst.
Second, the Iran deal will require unusual persistence on the part of the U.S. and its partners.
The agreement bars Iran from constructing any new heavy-water reactors or enriching uranium above a certain level for 15 years. Inspections of Iran's uranium supply chain, from mines to enrichment facilities to stockpiles, are scheduled to continue for 25 years.
Masking Activities
If Iran violates the agreement at any point, UN sanctions will "snap back into place," according to Obama. The Iraq case, however, suggests that the willingness of the U.S.'s partners in the deal with Iran -- the U.K., China, Russia, France and Germany -- to impose penalties is apt to ebb over time.
Third, as the years passed, Iraqi officials learned what triggered inspectors' interest and masked their activities accordingly.
"Many years of inspections taught the Iraqi WMD counterparts how their country was being examined," concluded a 2005 study by the multinational Iraq Survey Group, which investigated the failure to find the weapons of mass destruction that President George W. Bush had said Iraq possessed.
Negotiated Terms
The 1991 cease-fire that ended the first Gulf War granted inspectors access anytime and anywhere in Iraq to look for prohibited weapons.
This time, though, the U.S. and other world powers aren't dealing with a vanquished foe that must accept dictated terms. Instead, the inspection regime has been negotiated with Iran. In an annex to the agreement, Iran promises eventually to allow 130 to 150 IAEA inspectors drawn from "nations that have diplomatic relations" with the Islamic Republic, which doesn't include the U.S.
Even before the agreement was reached in Vienna, there were doubts about its verification provisions. On June 24, a bipartisan group that included several former Obama administration advisers issued a statement insisting on robust inspections and automatic sanctions in the event of violations.
Senator Bob Corker, the chairman of the Foreign Relations Committee, said he was concerned that efforts to ensure comprehensive inspections of Iran's nuclear facilities will succumb to the same problems monitors faced in Iraq.
"It sounds so much like all we went through with Saddam Hussein," said Corker, a Tennessee Republican, in a June 17 interview.
New Technology
Under the review legislation that Corker helped produce, the U.S. president must certify every six months that Iran is in compliance.
Since the second round of UN inspections in Iraq ended in 2003, the technology for policing such agreements -- remote sensors, environmental monitoring and more sophisticated spy satellites -- has improved. Iran has agreed to allow the IAEA to monitor uranium-enrichment levels and electronic seals on some nuclear-related equipment via online systems.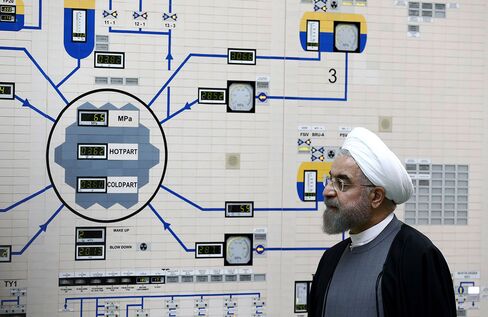 "People still have images of inspections when the dictator can block the inspectors at the door, and they'll be stuck," says Joseph Cirincione, president of the Ploughshares Fund, a nonpartisan group that combats nuclear proliferation. "That's not what these inspections are going to be like."
Still, technology can't answer every question. The U.S. and its allies have few, if any, agents inside Iran and thus little insight into its leaders' intentions beyond what can be gleaned by satellites or electronic eavesdropping, say U.S. intelligence officials, speaking on condition of anonymity to discuss classified matters.
Revamped Approach
Lessons from both Iraq and North Korea, another country with a covert nuclear weapons program, already have reshaped the IAEA's approach to inspections.
In 1993, following its discovery of prohibited nuclear weapons work in Iraq, the agency developed an expanded set of inspection procedures for countries that had signed the Nuclear Non-Proliferation Treaty.
Under this "additional protocol," participating countries agreed to inspections of "any location specified by the Agency," including sites not previously identified as nuclear-related.
"That's a direct line from that Iraqi experience to the safeguard system we have today," says Jim Walsh, a research associate in the securities studies program at the Massachusetts Institute of Technology.
While Iran has agreed to implement the additional protocol, it may balk at allowing inspectors to review any suspected nuclear activities on its military bases. If it does, the dispute would be resolved by a panel of participants in the accord, which U.S. officials said would have a majority of its allies.
Inspectors' Access
The IAEA will have access to Iran's uranium-enrichment facility in Natanz, a former enrichment site in Fordow and Iran's nuclear supply chain. A special procurement channel will be established to allow easy monitoring of individual purchases of specific nuclear-related material and dual-use technologies.
Timely access to any site in Iran, including military installations, is essential, according to Gallucci. "Any place they don't want you to go, you want to go, and any place they welcome you, you don't care about going," says Gallucci.
In 2009, the U.S. revealed the existence of a secret uranium-enrichment site at Fordow, buried in a mountain on an Islamic Revolutionary Guard base about 20 miles (32 kilometers) outside the Shiite holy city of Qom, which Iran had long concealed. Under the agreement, no nuclear material will be permitted at Fordow, which will be converted into a technology research center.
Unresolved Questions
Critics already are highlighting concerns over Iran's track record. "They can get a nuclear weapon if they violate the deal as they've done with every agreement in the past," Senator Tom Cotton, an Arkansas Republican and a member of the intelligence and armed services committees, told MSNBC.
This month, the Institute for Science and International Security said Iran was failing to fulfill its pledge under a 2013 interim nuclear agreement to convert new stockpiles of low-enriched uranium into a diluted form that wouldn't be readily usable in a weapon.
Unresolved questions about Iran's alleged weapons-related work, known as "possible military dimensions," are another potential stumbling block. In November 2011, the IAEA said Iran had engaged in research and procurement "relevant to the development of a nuclear explosive device."
Much -- but not all -- of the work had occurred before 2003, the agency said. After stalling for years, Iran has now agreed to cooperate in an IAEA assessment of its possible warhead work, which is due December 15.
"The Iranians, like the Iraqis, like the North Koreans, have tried to hide a nuclear weapons program," says Pollack of the Brookings Institution. "But we shouldn't assume they're going to follow the same script as Saddam."
Read this next:
Before it's here, it's on the Bloomberg Terminal.
LEARN MORE