Peugeot and LVMH Among Potential Winners From Iran's Opening Up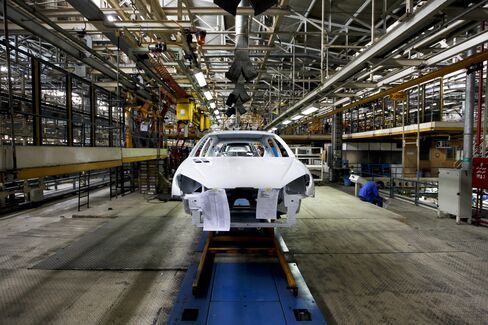 In the aftermath of Iran's historic nuclear deal with world powers, investors are starting to place bets on which companies look best-set to profit from an end to sanctions.
While big oil and gas producers such as BP Plc, Royal Dutch Shell Plc and Total SA have been exploring ways to take advantage of a breakthrough with the energy-rich state, access to Iran's 80-million strong population should also be a boon to companies selling consumer goods from food and cigarettes to cars and luxury handbags.
According to investors and analysts, potential winners from Tuesday's accord include Danone, Nestle SA, Peugeot SA and Airbus Group SE, as well as LVMH Moet Hennessy Louis Vuitton SE and British American Tobacco Plc.
"Companies poised to benefit most immediately are those that already have a presence in Iran but suffered as a result of sanctions," said Ramin Rabii, managing director at Tehran-based investment boutique Turquoise Partners, adding Coca Cola and Pepsi to the list.
It may take six months before the Iranian market becomes accessible again, according to Ross Denton, partner at law firm Baker & McKenzie LLP. Even so, at a time when companies are struggling with weak growth in Europe, it will be worth the wait.
With 120 billion dollars of locked-up oil revenues due to return to state coffers and filter into consumer spending, businesses in Europe are positioned best, said Jan Dehn, head of research at emerging markets fund Ashmore Group Plc.
Dairy Demand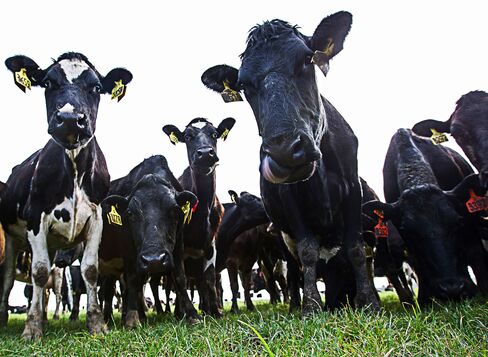 "There are certain advantages that the geographical proximity of Europe has, particularly for bulk items like food," Dehn said. "Iran used to be a very, very major importer of feta cheese from northern Europe, a lot of dairy products are likely to do quite well."
Iran's dairy market was $2.1 billion in 2010 and is projected to grow to as much as $18 billion by 2020, according to Euromonitor.
Trade with Iran would also help dairy producers bruised by Russia's ban on western food imports. "Many companies in the past have ramped up production to meet booming Russian demand and now find themselves without a buyer," Lianne van den Bos, Euromonitor analyst, said in an e-mail.
France is expected to do particularly well from an end to sanctions, reflecting the traditionally more cordial relations between the two countries.
"French carmakers Renault SA and Peugeot have large but dormant operations in Iran that will likely be revived," Mohamad Al Hajj, a Middle East and North Africa strategist at EFG-Hermes U.A.E. Ltd in Dubai, said by e-mail. "Iran was Peugeot's second-largest market before the sanctions."
Toulouse-based Airbus is also well-placed, alongside U.S. rival Boeing Co., because Iran has an outdated fleet of planes after years of import bans.
Luxury Trappings
French and Italian luxury companies will hope to benefit too, though probably not on the streets of Tehran because of strict advertising rules in the Islamic state. Instead they will try to entice Iranian tourists to stores in more liberal gulf states or Europe.
"The interesting part of the market is the Iranians that will travel abroad easily, and the push to travel abroad will be by the most affluent," said Mario Ortelli, analyst at Sanford C. Bernstein in London.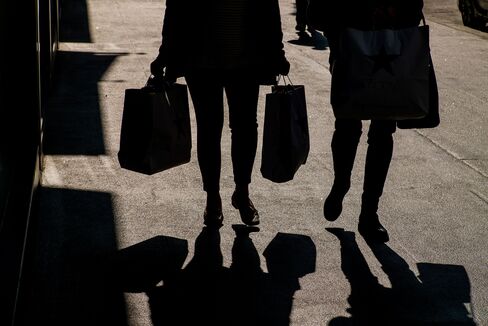 He said companies that could take advantage include Louis Vuitton, Hermes and Prada, as well as Kering's Gucci, Bottega Venetta and Yves Saint Laurent brands.
At the other end of the consumer market, tobacco companies are also eyeing an Iranian population that smokes about 52.6 billion cigarettes each year, according to British American Tobacco's website.
"My bet here would be on Philip Morris International, Japan Tobacco, BAT and Imperial," said Bloomberg Intelligence analyst Kenneth Shea.
Risks Remain
Yet despite Iran's appeal, questions remain about the stability of any nuclear deal and how much the state will want western companies to profit. The U.S. Congress still needs to approve the accord.
BP, Shell and Total have said they're willing to invest, but will want to make sure the terms for any return to the country are better than contracts offered to foreign oil companies in the early 2000s.
U.S. businesses will need to be confident that trading with Iran will not fall victim to a future frosting of relations.
"Any company with U.S. parents would be taking a huge risk engaging with Iranian companies on commercial issues that go beyond 'what if?'" said Denton at Baker & McKenzie. "The removal of sanctions will probably be regarded as a quasi-permanent event. Some people will regard it as irreversible, and others will regard it as a risky proposition in case conditions sour again."
Read this next:
Before it's here, it's on the Bloomberg Terminal.
LEARN MORE