Pakistan Also Wins From Iran Deal as Gas Pipeline Gets New Life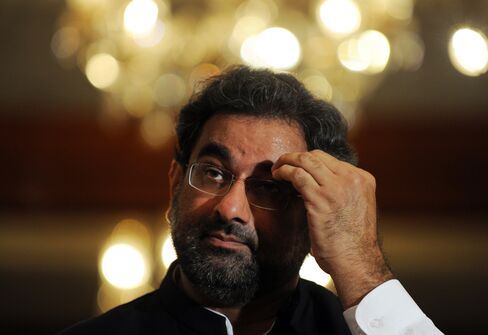 Pakistan is also among the winners from the deal to curb Iran's nuclear program.
A gas pipeline between the neighboring countries first discussed in the 1990s will finally become a reality, Pakistan's Petroleum Minister Shahid Khaqan Abbasi said in a phone interview. Pakistan will start building its side of the pipeline in September, with a Chinese company doing the work.
"It's good they have reached an agreement," Abbasi said on Tuesday. "The work was stopped because of sanctions."
Pakistan desperately needs the gas to help alleviate power shortages that have wreaked havoc on its economy. The pipeline had become a diplomatic sore point, with Iran last year threatening penalties if Pakistan didn't start construction.
Pakistan will complete an 80-kilometer (50-km) section within six months after sanctions are lifted, Abbasi said. The entire 800 kilometers of the pipeline in Pakistan will be finished in about 30 months, he said.
Abbasi said that Iran still needs to complete 200 kilometers of the pipeline. Iran was in the "final stages" of construction, Iran's Mehr News reported in November, citing Oil Minister Bijan Namdar Zanganeh.
The pipeline may stretch 2,200 kilometers in total if it reaches all the way to India. Negotiations have stalled over pricing and other issues.
Mattu J.P. Singh, New Delhi-based spokeswoman for India's oil ministry, declined to comment before seeing details of the nuclear deal.
Obstacles to a pipeline running through Iran, Pakistan and India still remain, according to Lydia Powell, head of the Centre for Resources Management at New Delhi-based Observer Research Foundation.
"The Iran nuclear deal may improve the politics around the pipeline, but the commercial aspects haven't changed much," she said. "The gas market in South Asia isn't lucrative enough to draw investors into such a project which has several risks."
Before it's here, it's on the Bloomberg Terminal.
LEARN MORE