London Assembly Urges Faster Cuts to Diesel Emissions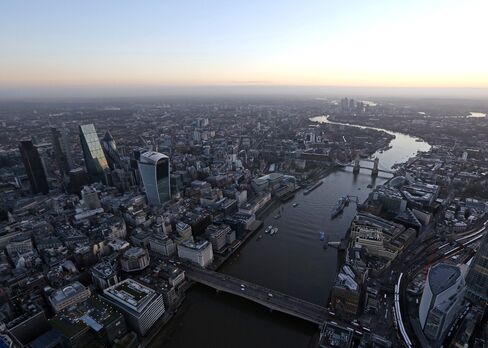 London must cut diesel emissions faster than planned to reduce pollution levels that breach legal limits, the London Assembly's Environment Committee said.
Previously announced measures, such as an "Ultra Low Emission Zone" to come into effect in 2020 with a ban on the most polluting diesel cars in parts of the city, should be expanded and brought forward, the committee said in a report published Tuesday.
Government agency Public Health England says thousands of annual deaths in London are caused by pollution. Mayor Boris Johnson announced an air quality strategy in 2010 and is under pressure to comply with European Union rules on pollution following a U.K. Supreme Court ruling in April. The assembly oversees the work of the mayor.
"The drive to diesel cannot be allowed to continue," said Stephen Knight, the chairman of the committee. "As petrol engines become cleaner with time, it's becoming clear that diesel emissions are a large part of the problem. We call on the mayor to finally take ownership of the matter in order to help London's air quality meet legal limits."
Read this next:
Before it's here, it's on the Bloomberg Terminal.
LEARN MORE