Ellen Pao Resigns as Reddit Interim CEO After User Revolt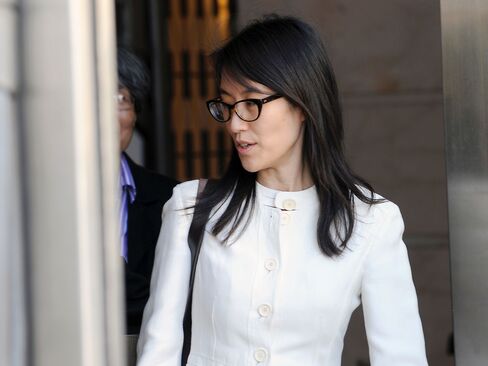 Ellen Pao resigned as interim chief executive officer of Reddit Inc. after a user revolt at the online forum.
Steve Huffman, a Reddit co-founder, is taking over as CEO, the San Francisco-based company said Friday. Huffman, chief technology officer at the travel startup Hipmunk Inc., has had no official role for several years at Reddit.
"First, I'm super excited. Second I am terrified," Huffman said in an interview.
Pao apologized earlier this week to the Reddit community after a mass online protest over the firing of Victoria Taylor, who staffed a popular feature. Pao has faced vitriol from Reddit users who called for her firing.
The uproar didn't spur the management change, which was a "mutual decision over a number of weeks," Sam Altman, a Reddit board member, said in an interview.
Pao, who will remain an adviser to the board through the end of the year, also called the decision mutual.
"We had different views in the potential growth rate in users for Reddit this year," she said in an interview. "We couldn't come to an agreement on that and I decided to step down."
Pao ignited debate in Silicon Valley with her failed gender discrimination lawsuit against her former employer, venture capital firm Kleiner Perkins Caufield & Byers.
Users' Behavior
In a blog post announcing the change, Altman chided Reddit users for their treatment of Pao.
"It was sickening to see some of the things redditors wrote about Ellen," Altman wrote. "The reduction in compassion that happens when we're all behind computer screens is not good for the world."
Huffman was Reddit's first CEO after he and co-founder Alexis Ohanian developed the online forum as part of the startup incubator Y Combinator. Altman, a Reddit investor and president of Y Combinator, referred to that history on Friday, titling his post about the change "An old team at reddit."
"Product and community are the two legs of reddit, and the board was very focused on finding a candidate who excels at both (truthfully, community is harder), which Steve does," Altman wrote. "He has the added bonus of being a founder with 10 years of reddit history in his head."
Today's Reddit -- a far cry from the obscure Internet forum that Ohanian and Huffman founded 10 years ago -- is one of the largest sites on the Web with the company estimating 164 million monthly unique visitors.
Redditors have been celebrating Pao's resignation, telling Huffman they missed him. They even commended Pao for taking the action they called for, even after enduring their hatred and mocking.
But the questions for Huffman have already started. From one Redditor who goes by KonnichiNya: "Is Pao just the sacrificial lamb to appease us?"
Before it's here, it's on the Bloomberg Terminal.
LEARN MORE