FIFA Bans World Cup Bid Panel Boss Seven Years for Ethics Breach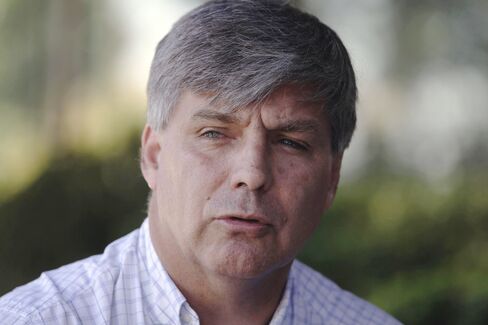 Soccer's global governing body gave a seven-year ban to Harold Mayne-Nicholls of Chile, who oversaw part of the bidding process for the 2018 and 2022 World Cups.
Mayne-Nicholls was chairman of the Bid Evaluation Group for the disputed process and former head of Chile's Football Association. FIFA said he was suspended for breaking its code of ethics involving confidentiality, without giving details. FIFA announced the ban in an e-mailed statement.
FIFA gave the 2018 World Cup to Russia and the following one to Qatar. In May, Swiss federal prosecutors seized documents from the governing body's headquarters and opened cases against "persons unknown on suspicion of criminal mismanagement" related to the awards. Seven FIFA officials are among 14 soccer executives who have been indicted on bribery, racketeering and money laundering charges by U.S. authorities.
FIFA President Joseph "Sepp" Blatter, 79, said four days after being elected to a fifth term that he would step down by next March.
In November, Mayne-Nicholls, who is no longer a FIFA official, said in an e-mail that he was being investigated by the ethics committee and had received some written questions that he would respond to. Mayne-Nicholls led the evaluation of Qatar's bid.
The Sueddeutsche Zeitung newspaper reported that Mayne-Nicholls solicited "opportunities" for his son with the Aspire sports academy in Qatar in 2010. Mayne-Nicholls didn't have a vote to decide who the host would be.
Before it's here, it's on the Bloomberg Terminal.
LEARN MORE