The Crowdfunding Campaign to Save Greece Is Raising €23,000 Every Hour
But even that won't be enough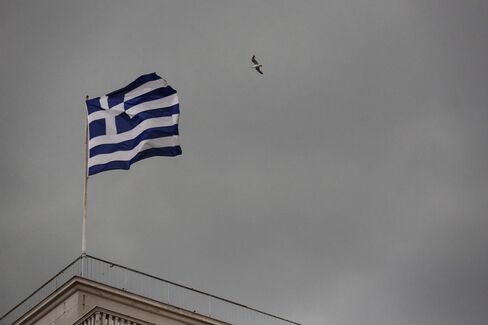 The Indiegogo campaign to bail out Greece by raising €1.6 billion ($1,78 billion) began just five days ago, and donations have been skyrocketing. Today the total amount raised surpassed €1.3 million, and thousands of euros are pouring in every hour.
That sounds like a lot, but the "percent funded" bar on the campaign's page has barely moved. Even if this trend continues, it's very doubtful the campaign will come close to reaching its target before Sunday's referendum vote.
Here is an infographic from Indiegogo with stats on everything from how many donations have been received to the average amount of each contribution. The crowdfunding company says that 167 countries and territories have contributed to the campaign, with the U.K. being the lead contributor so far.
Germany, interestingly enough, is in the No. 2 spot.
(Click to enlarge).

Before it's here, it's on the Bloomberg Terminal.
LEARN MORE