In Its Worst Hour, Greece Overtakes Italy as Top Destination for Refugees
There's been a huge influx of Syrian refugees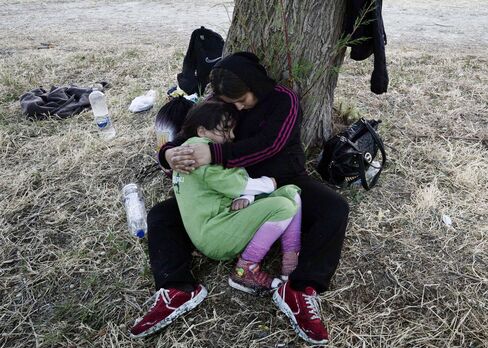 It couldn't have come at a worse time for Greece.
With the country on its knees, the number of refugees arriving by sea is at a record and for the first time overtakes Italy, a country almost nine times as rich.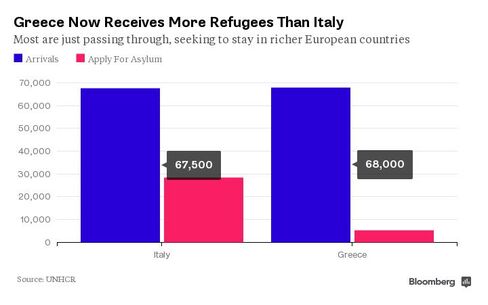 In the first six months of the year, Greece -- a country of 11 million -- received more migrants than Italy -- a country of 60 million -- according to a report by the UN Refugee Agency. The reason is Syria.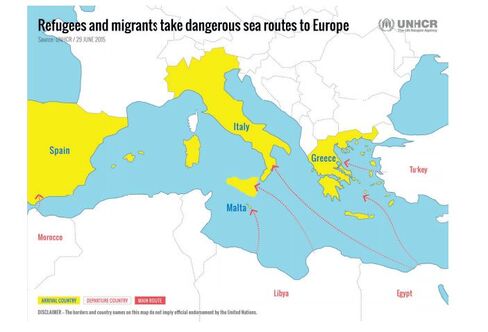 The map above shows how Greece, not Italy, is the closest entry point to Europe.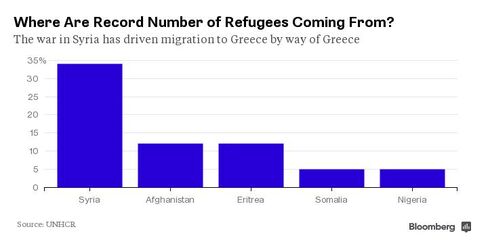 Almost 40,000 Syrians seeking to escape the war take the eastern Mediterranean route from Turkey to reach a handful of Greek islands, principally Lesbos. Conditions on arrival are notoriously inadequate and unlikely to get better with the country now under capital controls with its citizens limited to 60 euros a day in daily withdrawals.

Before it's here, it's on the Bloomberg Terminal.
LEARN MORE