Deutsche Bank Loses Team Managing $3 Billion to Startup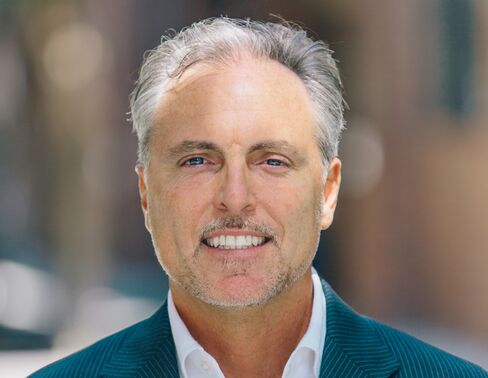 David J. La Placa, a wealth manager in Deutsche Bank AG's San Francisco office, resigned on Friday with three colleagues to start Intellectus Partners, a boutique firm catering to entrepreneurs in Silicon Valley and elsewhere.
Their new firm started today with La Placa, 46, as chief executive officer and co-founder Jay Casey, as president, La Placa said in an interview. Kelly Morton and Tina Chan left Deutsche Bank to become vice presidents. The group managed about $3 billion at Deutsche Bank, said La Placa.
The group is joining a stream of brokers that have left big banks and brokerages to start up their own firms, as technology makes reporting and trading easier and advisers relish in the chance to own equity in their own business. The group bolted with help from Dynasty Financial Partners, a 5-year-old New York-based company that finds office space, sets up trading systems and handles such details as printing business cards for brokers and advisers.
"The size of breakaways is picking up," said Shirl Penney, Dynasty's founder. "The next tier after the early adopters, who didn't want to be first, is now coming into the market."
Intellectus is one of the biggest among the 29 teams that Dynasty has turned into independent investment advisers. Penney said Dynasty, which works with firms overseeing a combined $23 billion, took 12 teams independent in 2014. The company expects to do the same for as many as 15 this year.
No 'Salespeople'
La Placa said his firm will be fee-based, meaning Intellectus can charge clients an annual advisory fee or a commission for certain products.
"We're advisers, we're not salespeople," La Placa said. "I'm going to put the street in competition for my clients."
Catherine Wooters, a spokeswoman for Deutsche Bank, declined to comment.
The 20,000 independent registered investment advisers in the U.S. have gained market share every year since 2007, more than doubling their assets to $2.7 trillion as of 2014, according to research firm Aite Group. Client assets at the largest retail brokerages of UBS AG, Morgan Stanley, Wells Fargo & Co. and Bank of America Corp.'s Merrill Lynch unit rose 14 percent to $6.6 trillion in the same period, Aite said.
Dynasty is part of a cottage industry that helps brokers go free. HighTower Advisors LLC in Chicago, Focus Financial Partners LLC in New York and Tru Independence LLC in Portland, Oregon, are also in the business.
A Philadelphia native, La Placa moved to San Francisco in 2000, sent there by Lehman Brothers Holdings Inc. He left Lehman in 2004 and joined Deutsche Bank Alex. Brown, where his roster of wealthy technology clients grew. He has backed some startups, including Swell Radio, a Pandora-like app for talk radio, that Apple Inc. bought last year, and Navdy, a system that displays maps, texts and e-mails inside a car's windshield.
Before it's here, it's on the Bloomberg Terminal.
LEARN MORE