Fiat Chrysler Swaps TRW for Takata to Replace 4 Million Air Bags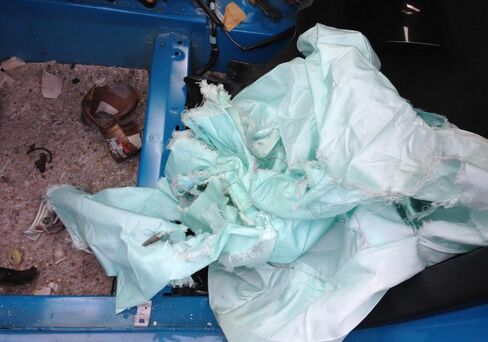 Fiat Chrysler Automobiles NV is switching suppliers to replace driver-side air bag inflators made by Takata Corp. in more than 4 million recalled vehicles.
As of June 8, the automaker has turned to an "alternate and permanent" inflator design from TRW Automotive Holdings Corp., Scott Kunselman, FCA's head of vehicle safety for North America, said Tuesday during a Senate hearing in Washington. The decision was related to choosing a safe chemical propellant instead of Takata's ammonium nitrate, he said.
The move by Fiat Chrysler is the latest signal that automakers are beginning to turn their backs on Takata and its air bags, which are linked to eight deaths and recalls of about 32 million vehicles by a dozen automakers in the U.S. Takata, its customers and regulators are still investigating the root cause behind the air bags deploying with too much force and shattering metal and plastic parts that can strike passengers.
Fiat Chrysler is returning some replacement inflators to Takata, Kunselman said. The automaker is also notifying about 50,000 customers who have had their cars repaired to return for a TRW-supplied replacement air bag inflator.
Before it's here, it's on the Bloomberg Terminal.
LEARN MORE