Mark Zuckerberg Is Now Richer Than the Richest Walton
Zuck is closing in on the Billionaires Top 10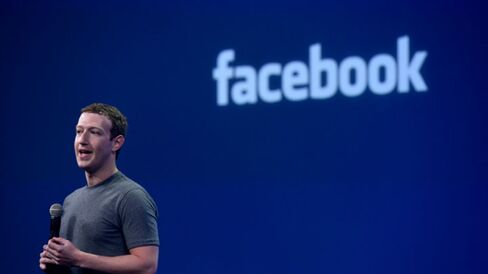 Friends are more valuable than family this week, at least as far as net worth goes. Facebook founder Mark Zuckerberg vaulted past the four members of the Walton family this week to become the 11th richest person on Earth. The 31-year old entrepreneur had a $38.6 billion fortune as of the end of trading Tuesday. That's just $1.4 billion away from becoming one of the world's 10 richest people.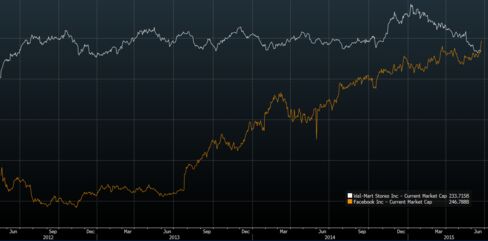 Christy Walton, 66, the richest of the four relatives who are the biggest shareholders in Wal-Mart Stores, has a $37.1 billion fortune. Zuck has added $4.1 billion to his net worth in 2015, while the Waltons have each lost almost $5 billion, according to the Bloomberg Billionaires Index.
Zuckerberg's Facebook passed Wal-Mart in market cap this week as well, at almost $247 billion. When the social media giant went public in 2012, its market cap was less than half of Wal-Mart's.
Zuckerberg surpassed L'Oreal matriarch Liliane Bettencourt and Christian Dior's Bernard Arnault in the Facebook rise on Tuesday. To break into the top 10 he needs to pass Amazon's Jeff Bezos, who's added almost $11.4 billion to his net worth in 2015. He's now worth $40 billion.
Research for the post is derived from Bloomberg Billionaires Index data. Get the latest intelligence about the world's biggest fortunes on Twitter @bbgbillionaires.
Before it's here, it's on the Bloomberg Terminal.
LEARN MORE