Teachers at Online School Say It Abused Student Privacy and Misused Funds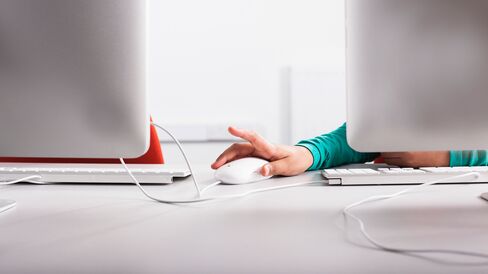 A group of 16 California teachers filed formal letters of complaint against online charter schools operated by K12 Inc., alleging violations including misuse of public funds and breaches of student privacy rights.
Some of the California Virtual Academies, which enroll about 14,500 students throughout the state, count truant students as present even for multiple days and on a repeated basis, according to a copy of the complaint letters. The letters were sent to the local districts that oversee the online schools, as well as the California Department of Education.
The number of enrolled students determines how much money the CAVA schools, which are public schools operated by K12, receive from the state. The complaints allege that CAVA paid for conferences in Yosemite and Palm Springs with federal Title I money meant for low-income students.
The letters also said student records, including special education status, psychological reports and family economic status are available to individuals who shouldn't be permitted to see them on the schools' shared technology platform.
"Our goal is to see some corrective action and put some oversight in place so we don't have to worry about a for-profit organization taking advantage of these schools' funds," said Danielle Hodge, a special education teacher for the past 11 years and one of the those who signed the letter.
Special Education
Hodge also said she typically has a caseload of 38 to 42 special education students, in violation of a legal limit of 28, making it impossible for her to give those children the individualized attention they need.
David Thoming, superintendent of the 5,000-student New Jerusalem School District, where Hodge teaches, said he hadn't yet had a chance to read the letters. "If there is any validity to their complaints, we will take steps to address them," he said.
Thoming said he had heard similar claims about the CAVA school in his district before but there was "nothing concrete we could act on." School attendance is regularly audited, he said, and there had been no problems at CAVA. He also disputed the way the special ed caseload was counted.
"CAVA absolutely believes these current complaints are without merit," Katrina Abston, head of CAVA schools, said in a statement provided by Herndon, Virginia based K12. She added that similar special education related claims were filed by an outside labor organization to the California Department of Education. "All those complaints were dismissed by the department."
Tina Jung, a spokeswoman for the state's education department, declined to comment.
Michael Milken, the former junk bond salesman, helped found the company and holds a 3.75 percent stake, according to data compiled by Bloomberg. He is now a passive investor in K12 and isn't involved in its management, Geoffrey Moore, a senior adviser to Milken, said in an e-mail.
Share Price
Shares of K12 rose 3.6 percent to $14.46 in New York on Thursday. The price was about a third of its peak of $37.85 in September 2013.
In February, Washington-based think tank In the Public Interest published a critical report on the CAVA schools, saying more students dropped out than graduated every year except 2013. "Students at CAVA are at risk of low-quality educational outcomes, and some are falling through the cracks entirely," the report said.
The schools paid K12 about 49 percent of the funds they received from the state, the report said, leaving the remainder to pay teacher salaries, administrative and other costs.
The report "is inaccurate and relies primarily on misinformation from the California Teachers Association -- the union currently engaged in a coordinated and well-funded distortion campaign to unionize the 11 independent California Virtual Academies charter schools," Abston, the head of the CAVA schools, said in a statement released at the time in response to the report.
"Our objective is not to harm our school," said Cara Bryant, a trainer of teachers who has worked at CAVA for nine years and signed the complaint letters. "We feel our students deserve better than what they're getting."
Before it's here, it's on the Bloomberg Terminal.
LEARN MORE