Alexis Tsipras's determination to resist the fiscal measures that creditors are asking of his government stems from the devastating impact on Greece of five years of austerity.
Unemployment has been at Great Depression levels for years as the country has seen a quarter of its gross domestic product wiped out. The severity of the losses in income and asset values that Greeks have suffered point to a daunting road ahead for the country, whatever the outcome of the current standoff.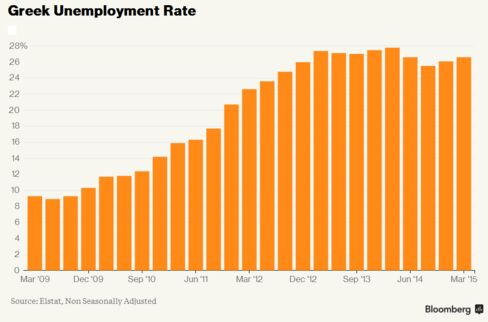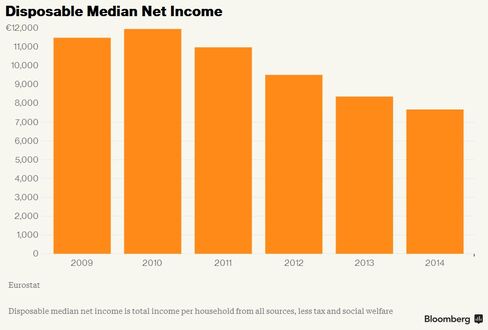 While more than two years of falling consumer prices has now made Greece a byword for deflation, the cost of living has only come down slowly. VAT hikes kept inflation the highest in the euro area early on in the crisis.
Budget austerity was inevitable in a country where the budget deficit ballooned to more than 15 percent of GDP. Still, the view exists that the current stand-off may have been caused by Greece's creditors' insisting on adherence to fiscal targets at the expense of growth-boosting reforms.
"Liberalisation and reforms should have been frontloaded, rather than austerity," said Michael Michaelides, a fixed-income strategist at Royal Bank of Scotland Group Plc in London. "This was done to minimize the upfront cost to Europe rather than with a long-term view of what would have made the program a success."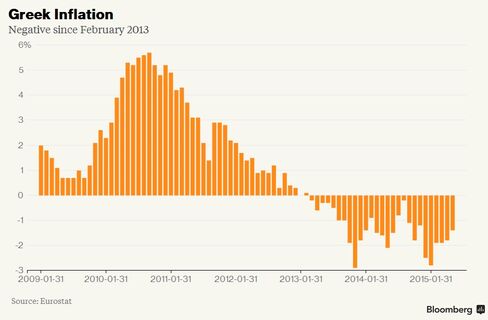 More than the plunge in Greek financial markets, declining house prices have also sapped the value of the main asset class owned by Greek households.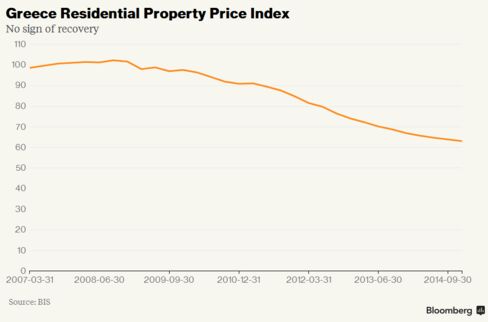 For the country's long-term rebuilding, the biggest loss may be the loss of human capital. With fewer jobs paying out falling salaries, Greece lost 4% of its population to emigration between 2010 and 2013. If the same thing happened to the U.S. it would be the equivalent of losing the entire populations of both New York City and Los Angeles.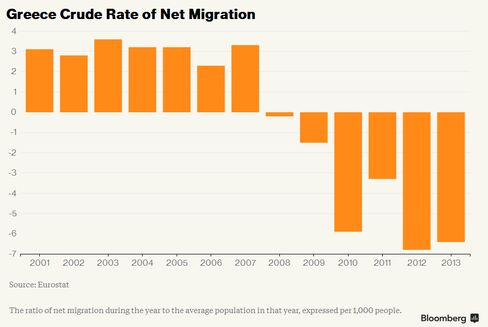 Read this next:
Before it's here, it's on the Bloomberg Terminal.
LEARN MORE