EU Counts 185,000 Asylum Seekers, Led by Kosovo, Syria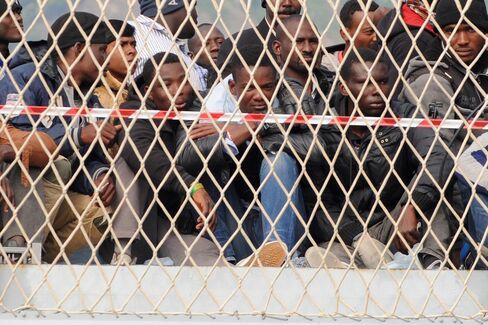 The European Union counted 185,000 applicants for political asylum in the first quarter, little changed from the previous quarter but up 86 percent from a year ago.
People fleeing Kosovo -- generally seen as "economic" migrants with a tenuous claim to refugee status -- made up 26 percent of the total, seeking to live mainly in Germany and Hungary.
Some 16 percent, the second biggest group, were refugees from Syria's civil war, the EU's Luxembourg-based statistics office said on Thursday. Syrians' bids for asylum have been looked on more favorably by European governments.
The statistical snapshot is likely to stir the debate at next week's EU summit over how to cope with Europe's biggest influx of migrants since the early 1990s.
Germany, Hungary and Greece were among countries to record a quarter-on-quarter increase in applicants. Notable decreases were in Sweden, Britain, the Netherlands and Italy.
EU interior ministers deadlocked on Tuesday over proposed national quotas for housing refugees from Syria and Eritrea, forcing the question onto the agenda of a June 25-26 leaders' summit.
Before it's here, it's on the Bloomberg Terminal.
LEARN MORE