VW CEO Vows to Delegate More Responsibility to Brands, Regions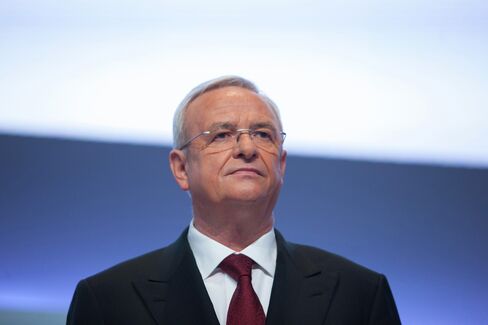 Volkswagen AG Chief Executive Officer Martin Winterkorn vowed to delegate more responsibility to the group's brands and regional chiefs to make the company more responsive to industry and customer changes.
"Volkswagen must become faster, more flexible and more agile," Winterkorn told employees at a works council meeting at its headquarters in Wolfsburg, Germany, on Wednesday. "Volkswagen must make its decision-making model fit for the future."
Europe's largest carmaker is examining sweeping organizational changes to break from the centralized management structure under former Chairman Ferdinand Piech, who resigned in late April after failing to oust Winterkorn. The company is evaluating whether it still needs separate executives for sales, production and the Chinese market, people familiar with the matter said earlier this week.
Winterkorn said VW's 12 brands and executives in the markets where it operates will get more responsibility. He didn't comment on specifics.
"Our company is much more than the sum of its parts," said Winterkorn. "That requires the right balance between central leadership and even more independence."
Before it's here, it's on the Bloomberg Terminal.
LEARN MORE