Poker Pro Lindgren Folds Again as Creditors Up the Ante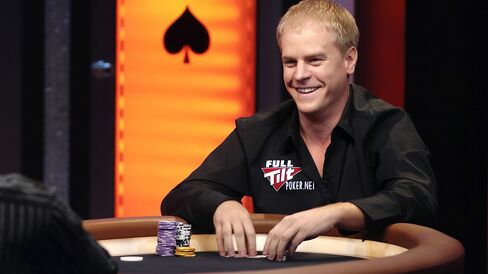 Erick Lindgren, a professional poker player who made millions in competitions including the World Series of Poker, filed for bankruptcy protection for the second time in three years.
The PokerStars online gambling service sued Lindgren after he failed to return a $2 million payment erroneously deposited into his account by its Full Tilt Poker unit. Lindgren also didn't repay a $531,807 loan, according to papers filed in January in federal court in Nevada. PokerStars in March asked the court to enter a judgment against Lindgren for $2.5 million.
Lindgren listed assets of less than $50,000 in Chapter 11 papers Tuesday in U.S. Bankruptcy Court in Las Vegas. Creditors without collateral backing their claims are owed more than $8 million. Lindgren's 2012 bankruptcy was closed without clearing up his debts. At the time, he owed the Internal Revenue Service $3.8 million.
Lindgren, who was 2008 World Series of Poker Player of the Year, earned more than $3.7 million playing in WSOP and circuit tournaments, according to the WSOP website. He took seventh place and won $193,675 in a WSOP event on June 5.
The case is In re Erick Allan Lindgren, 15-13475, U.S. Bankruptcy Court, District of Nevada (Las Vegas).
Before it's here, it's on the Bloomberg Terminal.
LEARN MORE