Here's How Jimmy Lee Created One of Wall Street's Hottest Markets
When bankers say it's the "end of an era," this is what they're talking about.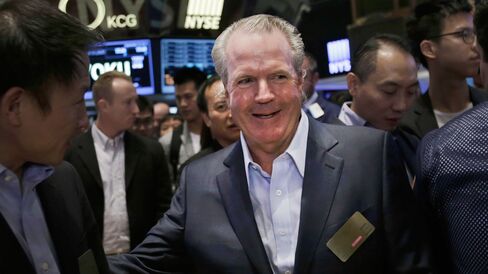 Jimmy Lee, vice chairman of JPMorgan Chase and veteran dealmaker, is credited with shaping the market for big corporate buyouts.
He died today and bankers say his passing marks the end of a formative era on Wall Street.
In the 1980s and 1990s, Lee pioneered syndicated leveraged loans that could be sold to a wide array of investors instead of simply held on the balance sheets of the banks who put together corporate mergers and acquisitions. That, combined with bond sales, helped spur a new wave of gigantic M&A deals. Companies were able to borrow billions of dollars from the market, enabling them to launch massive bids for other firms. The leveraged buyout boom had begun.
Below is a chart showing how big the LBO market grew before it came tumbling down during the credit crunch that began in 2007. It also includes some Lee's biggest deals.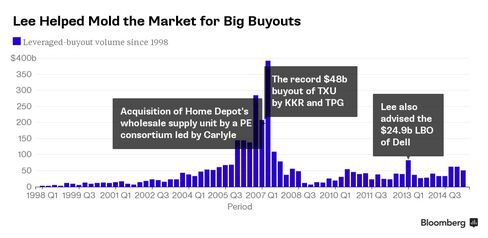 Before it's here, it's on the Bloomberg Terminal.
LEARN MORE