Top Sanctions Cheerleader Can't Wean Itself Off Russian Trade
Baltic states feel threatened by Russia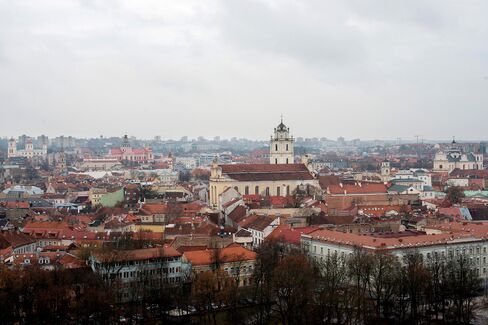 Eastern Europe's most vocal supporter of sanctions against Russia is suffering the most because of them.
Lithuania's fiery leader, Dalia Grybauskaite, backs extending and even deepening penalties for Russia over Ukraine. Meanwhile, her nation's economy is shrinking for the first time since 2010 as trade with its former Soviet master withers. It still ships a bigger share of exports to Russia than any other European Union member.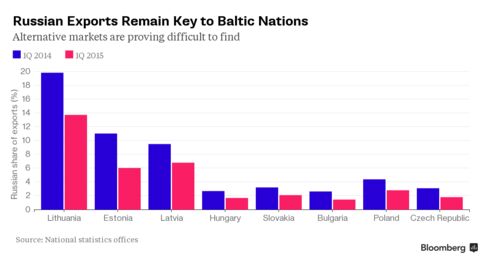 ''The Baltic region will remain in an economic pit in the first half of the year as trade drags down growth,'' Danske Bank A/S economist Rokas Grajauskas said. ''Other central European economies are far less reliant on Russia, so even a 30 percent drop in exports has a minor effect on them.''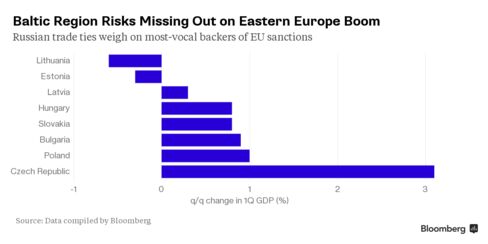 Blaming negative net exports, Lithuania's central bank said this month that the full-year economic outlook had soured, cutting its forecast to 2 percent. Neighboring Latvia faces similar pain, notching the slowest quarterly growth since 2013 in the first three months. Their plight is a stark contrast to most of eastern Europe, which is basking in a consumer-driven boom.
And there's no end in sight: At the end of June, EU sanctions against Russia are expected to be prolonged.
For more on sanctions, read this QuickTake: Financial War
Before it's here, it's on the Bloomberg Terminal.
LEARN MORE