Junk-Bond Defaults Growing as Pressure From Commodities Persists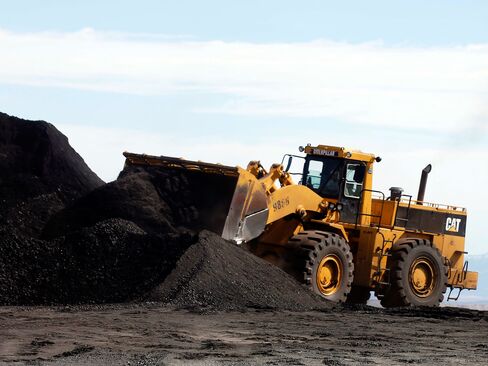 U.S. junk-bond defaults rose to the highest level since October 2009 as depressed prices plague energy, metal and mining issuers that represent the largest contingent of debt from the riskiest companies.
There were nine defaults in May, including iron processor Magnetation LLC and Patriot Coal Corp., according to Fitch Ratings, with energy and metals and mining companies accounting for all of them. The two industries comprised 93 percent of defaults in the second quarter.
The Bloomberg Commodity Index of 22 raw materials has lost 25 percent in the past year, with the price of a barrel of oil plummeting by nearly half and iron falling by as much as a third.
"Outside of energy, metals and mining, the fundamentals are strong, but the energy component of high yields has grown so fast, and lower commodity prices have really taken their toll," Eric Rosenthal, a senior director at Fitch, said in a telephone interview. "There is potential for defaults to end the year higher if oil and commodity prices stay depressed."
The junk market's default rate rose to 2.3 percent from 2.1 percent the previous month.
High-yield, high-risk, or junk, debt is rated below BBB- by Fitch and Standard & Poor's and less than Baa3 by Moody's Investors Service.
Cracks Surface
Junk bonds have been spared some of the turmoil seen in other markets this year. The debt has gained 3.2 percent on a total-return basis, compared with a 0.52 percent loss for investment-grade notes. But the two-month jump in government bond yields worldwide is starting to catch up with speculative-grade company debt.
Investors pulled $2.56 billion from U.S. junk-bond funds in the past week, the second largest outflow this year, according to Lipper.
The pullback is slowing what had been a record pace of issuance. Speculative-grade borrowers have sold $1.83 billion of debt this week, a pace that would make it the slowest period this year, according to data compiled by Bloomberg.
Before it's here, it's on the Bloomberg Terminal.
LEARN MORE