The Foreign-Bribery Case Exposing the Freebies Doled Out by American Law Firms
Do pro sports tickets showered on corporate clients constitute "kickbacks"?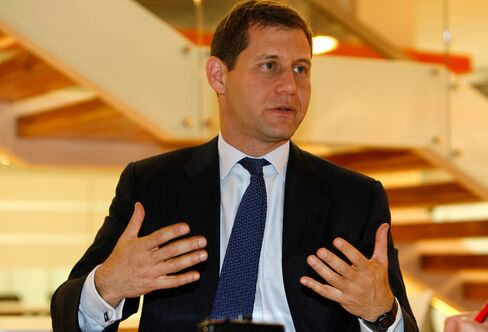 A foreign-bribery trial unfolding in federal court in Camden, N.J., has shed light on how large corporate law firms get their bills paid. In a word: freebies.
The defense team representing American businessman Joseph Sigelman made this point partly for amusement, it seemed. But the defense sought to signal to the jury that the government's main witness, Sigelman's former in-house attorney, Gregory Weisman, is himself compromised.
The Justice Department has accused Sigelman of paying bribes and accepting kickbacks in connection with PetroTiger, a Colombian oil field services company he started in 2008 and formerly ran. Charged with violating the Foreign Corrupt Practices Act (FCPA), Sigelman allegedly bribed a former official of the Colombian national oil company, Ecopetrol, and is also accused of accepting hundreds of thousands of dollars in kickbacks as part of an acquisition he engineered. Sigelman, who in the early 2000s enjoyed huge success in the outsourcing business in India, has denied wrongdoing.
The case offers the Justice Department an opportunity to redeem itself in enforcing the FCPA. The prosecution in Camden, close to where PetroTiger once had its U.S. address, will be the first FCPA case to go to trial since the collapse in 2012 of what was known as the Africa Sting prosecution. In that case, federal prosecutors originally charged 22 gun-industry executives with conspiring to bribe FBI informants that they allegedly thought represented the government of Gabon in a small-arms deal. Almost all the charges in the Africa Sting prosecution eventually fell apart.
Weisman, Sigelman's longtime corporate and personal attorney, became a government informant in 2012 when confronted by the FBI as part of the bureau's investigation of Sigelman. Questioned by a federal prosecutor, Weisman has described Sigelman during court testimony as a wheeler-dealer eager to pocket improper remuneration.
Under cross-examination on Tuesday, however, Weisman conceded that he betrayed Sigelman and pleaded guilty to a corruption charge in hopes of minimizing his own punishment. Seeking to undermine Weisman's credibility, defense attorney William Price elicited from the witness that he feared the FBI would discover he'd participated in the wrongdoing in Colombia and committed U.S. tax fraud. It was Weisman who revealed the alleged PetroTiger kickbacks to the FBI, according to testimony and court filings.
In an attempt to underscore Weisman's ethical sketchiness and desire to shift culpability to his former boss, Price questioned the disbarred lawyer about his practice of demanding that PetroTiger's outside U.S. law firm, Philadelphia-based Duane Morris, provide him with free tickets to expensive professional sports events. Weisman acknowledged that he made these requests during exchanges with Duane Morris over PetroTiger's past-due bills.
"I was getting tickets to sporting events and things like that, which is typical in the industry at big law firms," Weisman testified. The defense lawyer, Price, asked about an October 2008 e-mail from Duane Morris partner Sandra Stoneman in which she promised Weisman tickets to the baseball World Series, but only if PetroTiger got current on its bills: "No promises till you get me one million in business[,] big guy. Oh yeah, and pay," Stoneman said.
Price then read Weisman's response: " 'You'll get your million after I get my tix,' et cetera."
"Yes," Weisman confirmed. He'd received "numerous tickets," he elaborated.
"And that would be Phillies, Flyers, World Series tickets, correct?" Price asked.
"Yes."
"When you got all those tickets did you pay for them?" U.S. District Judge Joseph Irenas interjected. "No, your Honor," Weisman responded.
"And using a colloquialism," Price pressed, "these tickets could be described as a kickback?"
"Law firms, big law firms giving tickets to clients happens all the time," Weisman said. "It's commonplace."
On Thursday, Weisman further undercut himself when he admitted under cross examination that earlier in the trial he'd testified falsely that the FBI instructed him on when to resign as Sigelman's corporate attorney. The issue is peripheral, but Weisman's weakness as a witness is threatening to do serious damage to the government's case.
Stoneman didn't return an e-mail seeking comment. A Duane Morris spokesman said the firm wouldn't comment. Testimony in the Sigelman trial is continuing.
Update, 3:57p.m.: Added details from Weisman's cross-examination on Thursday
Before it's here, it's on the Bloomberg Terminal.
LEARN MORE