Quiksilver Plunges After Struggling Chain Abandons Forecast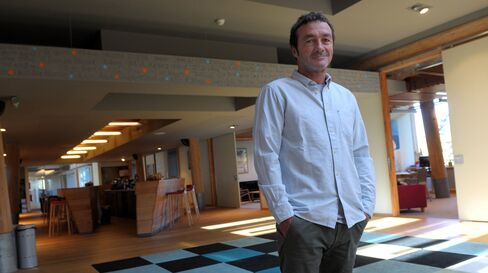 Quiksilver Inc. suffered its worst stock decline in more than a year after posted disappointing second-quarter results and abandoning its annual forecast, stoking concern that the teen-apparel chain is in turmoil.
Continuing operations lost 22 cents a share last quarter, the Huntington Beach, California-based company said in a statement Tuesday. Analysts had predicted a 14-cent deficit on average, according to data compiled by Bloomberg. Sales fell 16 percent to $333.1 million in the period, also missing estimates.
Quiksilver replaced its top executives in March after struggling to pull out of a slump, and the latest results signal that its woes aren't close to over. The company is ditching its forecast because an expected improvement in profit later this fiscal year is further away than anticipated, Chief Executive Officer Pierre Agnes said in Tuesday's statement.
"We are still confident this improvement can be achieved, but not in that time period," he said in the statement. "We are still working on execution issues that are going to impact our business in the second half of this year, particularly in North America where sales and margins are affected by poor deliveries and an evolving distribution channel strategy."
Quicksilver tumbled 32 percent to 85 cents in New York, the biggest one-day decline since June 2014. The stock has lost 62 percent of its value this year.
Before it's here, it's on the Bloomberg Terminal.
LEARN MORE