Here's a Few Facts and Charts That Gold Bugs Might Not Like
Should you be holding gold?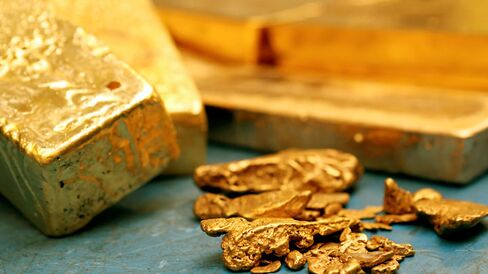 Here are a few golden facts for your consideration:
a) Gold is down ~38% from a weekly June 11, 2011 peak.
b) Pretty much the chart shows lower-lows and lower-highs
c) The London Spot Gold series has delivered ~5.55% per year in the past two decades. The S&P 500, ~9.00%.
d) Gold bugs are still adamant... higher.
Gold is always fascinating, but is it a place for your capital this 2015? Is it a place to play, to "invest", or as a long-term "store of value"?
I will avoid the call but I'd suggest looking two charts: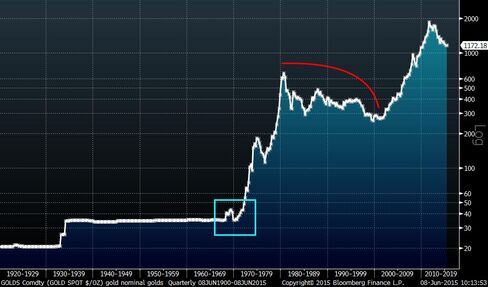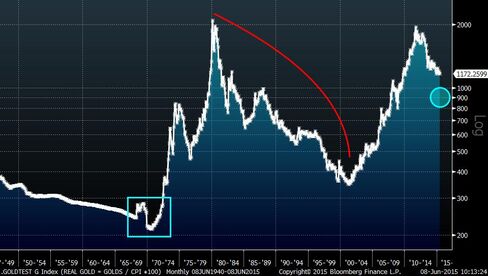 James Steel is very good over at HSBC. He writes: "Bullion looks locked in range bound trading. Gold is absorbing a number of conflicting and offsetting factors, low inflation and weaker oil and a stronger USD, against a possible further delay in a Fed rate hike and better Asian demand, as well as the possibility of surprise developments from the Greek debt talks." His notes consistently describe what people are doing; not, hoping. As well, he folds in the emotion of demand. Perhaps at the end of the day that is what the price theory of gold is about: emotion.
Discuss.
Before it's here, it's on the Bloomberg Terminal.
LEARN MORE