Companies' Borrowing Spree Darkens Stock Market Future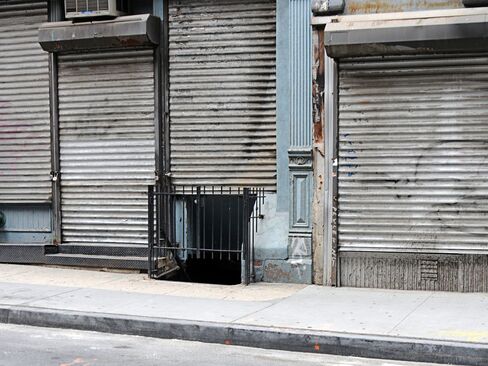 A dark shadow is lurking behind the happy façade of rising stock prices.
U.S. companies are borrowing money faster than they're earning it -- and they're doing it at the quickest pace since the aftermath of the financial crisis.
Instead of deploying the debt to build factories, hire new workers or expand product lines, companies are funneling more of their money to shareholders or using it to fund deals. Stock buybacks reached an all-time high last year and the volume of global mergers and acquisitions announced so far this year would make it the second-busiest ever, according to data compiled by Bloomberg.
Related: Goldman Sachs to Companies: Stop Buying Back Your Stock
The debt undermines future growth and could dent company income when borrowing costs rise. Higher interest rates will make already indebted companies less desirable to lend to. The consequence: profitability, buoyed by cheap money since rates went to near-zero in 2008, will sink.
"Companies have said, 'We don't have an ability to grow organically, so we can distract shareholders instead,'" according to Jody Lurie, a credit analyst at Janney Montgomery Scott LLC, which manages $63 billion. "When they buy back shares, all it does is optically make earnings per share look better."
As recently as last year, companies in the Standard & Poor's 500 Index had the lowest net-debt-to-earnings ratio in at least 24 years. Examining a slightly different universe -- companies, excluding financial firms, with top credit ratings who've issued debt -- the median net leverage in the first quarter of 1.267 was the highest since 2010 and up from 0.927 in the first quarter of 2014. The leverage figure means companies owe $1.267 for every dollar of earnings after subtracting cash on hand.
Borrowing Spree
Companies reacted to the Federal Reserve's rumblings about raising interest rates by going on a borrowing spree.
"There are a lot of pressures on management to lever up to improve returns," said Charles Peabody of New York-based investment researcher Portales Partners LLC. "They've taken on more leverage because the cost of transactions is very low. If that changes because rates go up, it's going to be hard to sustain that gain."
Investment-grade non-financial companies issued $366 billion in bonds in the past two quarters. The $194.6 billion they sold in the first quarter was the most in history, according to data compiled by Bloomberg.
Credit Boom
Companies that loaded up on debt during the credit boom of the early-to-mid-2000s were more likely to fire workers and shut down stores once the 2007-2009 recession hit than were companies that hadn't levered up, according to a National Bureau of Economic Research working paper issued in April. That's because they couldn't raise additional funds. The weakened balance sheets among the more highly levered firms were "instrumental in the propagation of shocks" during the crisis, Xavier Giroud and Holger Mueller wrote in the report.
Investment-grade non-financial companies spent $805 billion on buybacks and dividends last year -- a record high and only slightly less than what they earned during the year, Morgan Stanley strategists led by Sivan Mahadevan wrote in a May 29 note.
Companies in the S&P 500 will dole out more than $1 trillion, or two-thirds of their cash, buying back stocks and repaying dividends this year, according to Goldman Sachs Group Inc. That eclipses the $921 billion the firms will spend running their businesses and on research and development, Goldman Sachs wrote. Net leverage among firms in the index has increased to 1.72 in the two quarters since it bottomed at 1.62, the lowest in at least 25 years.
Balance Sheets
Borrowing to fund shareholder-friendly transactions suggests, among other things, that companies doubt their ability to grow by traditional means, according to the Morgan Stanley strategists. The record purchases have also drained cash reserves, meaning "corporate balance sheets are no longer as pristine as they were in the immediate aftermath of the financial crisis," they wrote.
The buyback boom is an "economic distortion" caused by the Fed's near-zero interest rates, said Rick Rieder, chief investment officer of fixed income and fundamental portfolios at BlackRock Inc.
"There is nothing wrong with stock buybacks and dividends per se, and indeed they can contribute to a very sensible corporate capital allocation strategy," Rieder wrote in a June 1 web post. "But should this use of capital crowd out long-term capital expenditure (investment) in a firm's core business, or begin to threaten its credit quality, then it can become concerning."
Leverage Levels
With static or shrinking demand for their products and services, companies have also turned to consolidation "because they have few options to grow organically," said Lurie of Janney Montgomery.
Mergers and acquisitions totaling $1.4 trillion have been announced and completed this year, according to data compiled by Bloomberg. That puts 2015 on a pace to trail only the $3.4 trillion of 2007.
AT&T Inc., the second-biggest U.S. wireless provider, raised $17.5 billion in April to finance its purchase of DirecTV. Moody's Investors Service graded the notes Baa1, three levels above junk. It said the company's high dividend payouts could threaten AT&T's leadership position over time. Analysts led by Mark Stodden put a negative outlook on AT&T's credit rating as the deal increased its leverage and made it less likely the company could finance another acquisition.
Deals including the one for DirecTV will raise leverage above AT&T's target levels, Fletcher Cook, a spokesman, said in an e-mail. "But after we close DirecTV, we'll use free cash flow after dividends to pay down debt and return to our target range," Cook said.
Staying Alive
The silver lining is that companies have taken advantage of rock-bottom interest rates to change the makeup of their debt. They've refinanced to loans and bonds with lower interest rates and longer maturities. The S&P 500 Index has tripled in value since bottoming out in March 2009 and the jobless rate has fallen to 5.4 percent from 10 percent in 2009.
"These aren't companies that have been taking on debt to try to stay alive," said Gary Stern, former president of the Federal Reserve Bank of Minneapolis. They're repurchasing stock "because they believe it's the best use of the cash they have."
The Fed could raise rates as soon as September, according to forecasters surveyed by Bloomberg. And that's just the start. By the end of next year, the median forecast is for the benchmark rate to hit 1.5 percent. That means it'll be more expensive for companies to raise spending money, said Noel Hebert, a Bloomberg Intelligence analyst.
"Even good companies get swallowed up if they've got too much debt," Hebert said. "If my growth has been defined by my ability to borrow, and you've reached the point where adding incremental debt is difficult to impossible, then growth becomes difficult to impossible."
For News and Related Information:
Read this next:
Before it's here, it's on the Bloomberg Terminal.
LEARN MORE