Two Charts That Should Make Traditional Media Companies Very Nervous
Huge shifts are underway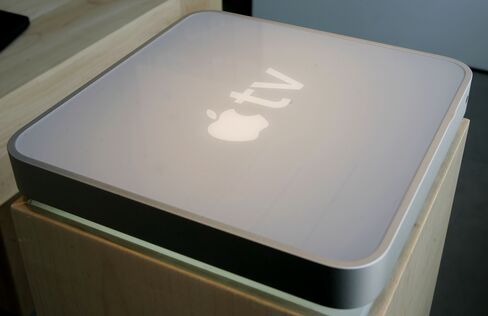 It's no secret that dramatic changes are underway in the media world. Two charts published this week nicely underscore the point.
First we had Mary Meeker's annual "Internet Trends Report" which had a nice slide comparing time spent on various forms of media vs advertising spending. 18% of advertising dollars still get spent on print, despite the fact that just 4% of media attention is spent there. Meanwhile, mobile has tons of upside.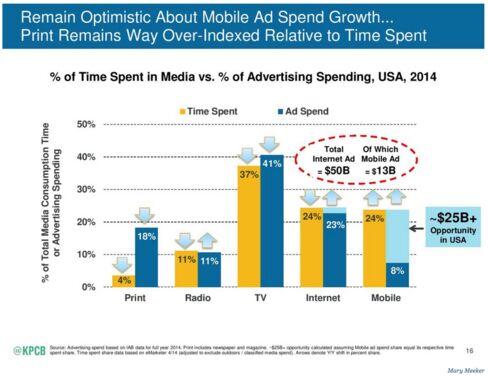 Now Pacific Crest Securities has a new note outlining what they believe is the future of the television industry. The likes of Netflix, Google, Apple and Amazon are poised to benefit at the expense of traditional models.
If there's one chart that should make people gulp, it's this one showing the ratings changes of major TV properties in the last year.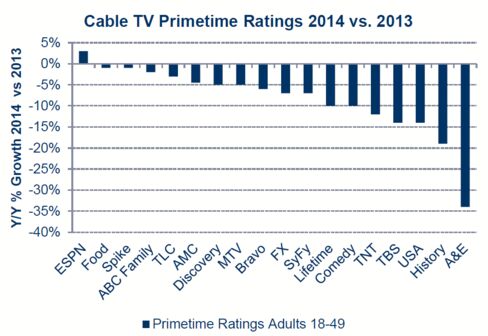 The two charts taken together paint a picture of dramatic changes in media consumption and an ad market that still hasn't caught up.
Before it's here, it's on the Bloomberg Terminal.
LEARN MORE