You don't need to be carrying around everything that's in your wallet right now. I promise. Whether it's stuffed with a membership card to someplace you haven't visited in years, insurance information that could be stored in your phone, or a wad of cash that makes you look like a drug dealer, your billfold could stand to go on a beach-season diet. Keeping a bulky lump in the same back pocket every day can even screw up your back and create imbalances in your body you won't be aware of until they become painful or affect your exercise.
Related: Five Men's Bathing Suits that Can Also Be Used as Shorts
The best slim wallets give you just enough space for the credit cards you use every day, a driver's license, and one or two safety-blanket extras. Here are a few options to help you cut back ASAP.
Lotuff Credit Card Wallet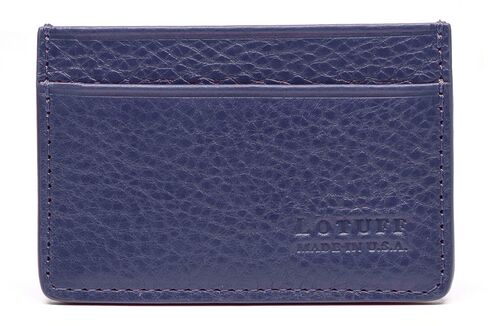 If this whole concept intimidates you, start here. There's a slot on each side that can hold up to three cards, plus you can cram some cash down in the middle pocket. Simple, right? Plus, Lotuff stitches all its leather goods at its New England workshop, so you know you're getting something that will last. $125 (Lotuff Leather)
TGT Americana Deluxe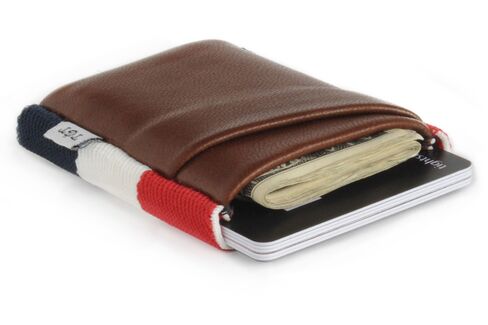 This one takes some explaining. TGT (pronounced "tight") has created a wallet that combines a leather pouch to hold cash or even a key with an elastic strap to keep all your credit cards tidy. As you slip more in, the wallet expands, and it can easily hold half a dozen cards, some bills, and your apartment key. Now you just have to resist the temptation to overpack it. $42 (TGT)
Valextra Cardholder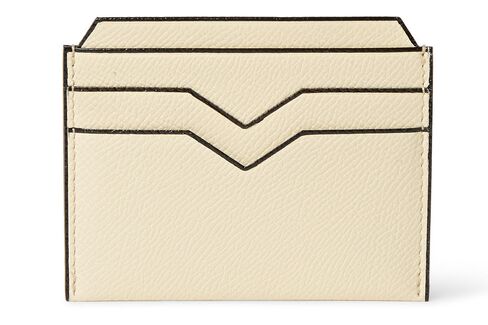 Just because you're carrying less doesn't mean your wallet should be any less beautiful. The v-shaped cut-outs here are more than just the Milanese brand's trademark: They actually make it easier to pull your cards out of the slots without stretching out the pebbled leather. Piping at the edges keeps everything tidy, and the off-white color is as handsome as it gets. $250 (Mr. Porter)
Brooks Brothers Repp Card Case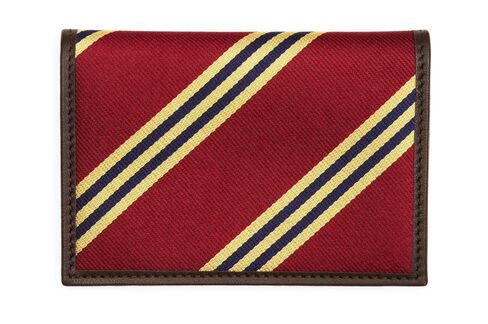 If the out-in-the-open design of most cardholders doesn't appeal, you can always grab something like this Brooks Brothers card case, which covers your cards with a tie-silk-adorned flap so nothing falls out. The extra room is also helpful if you're the sort who hates loose change jingling around or just want some extra breathing room. $78 (Brooks Brothers)
Makr Angle Wallet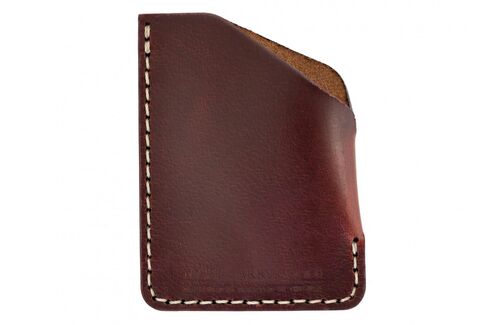 It doesn't get any simpler than this wallet. It's one piece of leather, creatively cut and sewn into a single pouch for your most necessary cards and cash. You can opt for either shell Cordovan or Chromexcel leather, both from Chicago's Horween tannery, but either option is sturdier than what you're carrying now. $80 (Makr)
Shinola Money Clip Card Wallet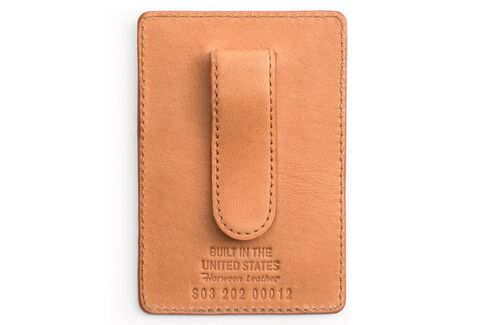 The folks in Detroit are also using Horween leathers but this time in a combination card case and money clip. You keep the plastic on one side and tuck the bills into the attached clip on the other side. Each wallet is embossed with a unique serial number, and the colors are mellow enough to be stylish well past the end of the summer. $150 (Shinola)
Hex Solo Wallet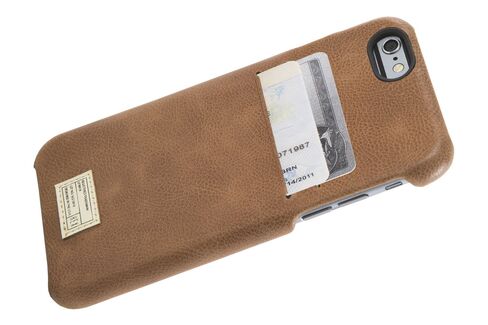 For when you really want to leave all but the essentials at home. Snap the Solo onto your iPhone, and you can tuck your ID and a credit card into the back slots. That's it. Maybe you can squeeze that paper-thin Metrocard in, too, but don't push it any further. The whole point is learning to make do with less. (For the George Costanzas out there, we understand you need to take baby steps.) $40 (Hex)
Mismo M/S Cardholder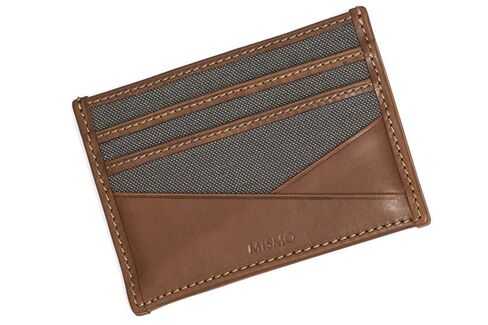 As you're changing out your leather shoes for canvas sneakers (or your leather belt for an elastic one), you can add some textile to your wallet too. The crossed leather panels on the front of this cardholder gives you some additional separation, while the canvas body keeps it light and flexible. There are some extra slots on the back if you need more space. $70 (Mismo)
Dunhill Chassis Cardholder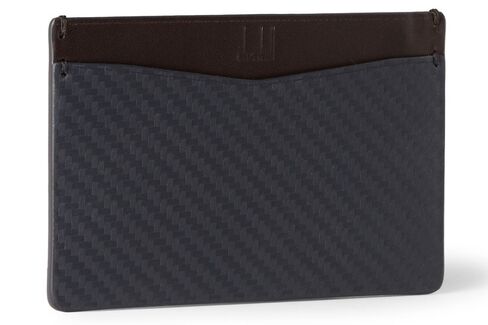 It might look like carbon fiber, but Dunhill's Chassis cardholder is actually leather that's embossed to mimic the high-tech material. It's crazy slim and will force you to be choosy about what you load into it. Pro tip: This would look great pulled out of a linen tuxedo. Just saying. $150 (Mr. Porter)
Comme des Garçons Super Fluo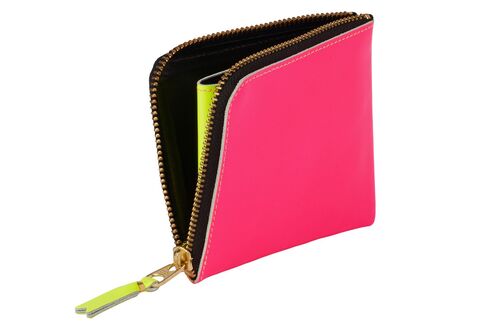 The CdG zip wallets have achieved something of cult status over the past half decade or so, and these new fluorescent colors add a little personality to the basic design. Think of it as a halfway point between a traditional wallet and a credit-card case. It's still smaller (and cooler) than that tri-fold you're packing. $113 (Dover Street Market)
(Corrects location of Lotuff factory in third paragraph)
Before it's here, it's on the Bloomberg Terminal.
LEARN MORE